Is Black Rock City in USA spreading monkeypox in 2023?
Not exactly. No available credible evidence online confirms that the Black Rock City is spreading monkeypox in the United States in 2023. The Burning Man festival, which prepares this temporary city, took place in August 2023. There have been no confirmed cases of monkeypox reported among attendees.
Quick Take
A social media post claims that there was a monkeypox outbreak at the 2023 Burning Man festival. We fact-checked and found the claim to be Mostly False. No published credible evidence confirms the claim made.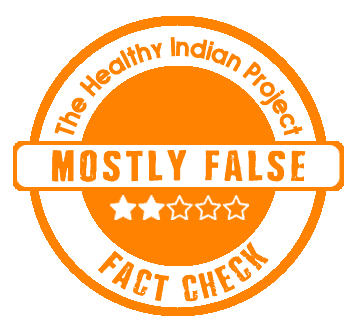 The Claim
After claiming that there was an ebola outbreak at the 2023 Burning Man festival, a social media post published on X, formerly Twitter now claims that there was a monkeypox outbreak at the festival.
Fact Check
What is monkeypox?
Monkeypox is a rare but potentially serious viral illness that can be transmitted through contact with the bodily fluids of an infected person or animal, or through contact with contaminated surfaces. The symptoms of monkeypox can include fever, headache, muscle aches, backache, respiratory symptoms, swollen lymph nodes, and a rash.
Was there a monkeypox outbreak at the 2023 Burning Man festival?
No. There is no credible published evidence that confirms a monkeypox outbreak at the 2023 Burning Man festival. There have been no confirmed cases of monkeypox at the festival. We previously debunked another social media post claiming that the 2022 monkeypox outbreak was planned.
The Burning Man festival is a week-long event that takes place in the Black Rock Desert in Nevada. The festival attracts around 80,000 people from all over the world.
What is the basis of this misinformation?
We researched and found that certain individuals on social media are spreading false information about diseases, such as monkeypox, being present at a festival. Even some claims asserted that there was an Ebola outbreak during the 2023 Burning Man Festival. We researched and found that this misinformation emerged during a period of intense rainfall, causing the festival grounds to become extremely muddy in 2023. Consequently, authorities issued safety instructions for all festival attendees to remain in their current locations.
We did not locate any official statements regarding a monkeypox outbreak from the CDC or any other government website. If such a case does indeed exist, an official statement has not come to our attention as of now. Social media frequently spreads false information about viral infections. We have previously refuted a claim suggesting that the World Economic Forum meeting was organized to plot a monkeypox outbreak. In another fact-checking report, we dispelled a claim alleging that monkeypox was a form of biological warfare orchestrated by governments.
Disclaimer: Medical Science is an ever evolving field. We strive to keep this page updated. In case you notice any discrepancy in the content, please inform us at [email protected]. You can futher read our Correction Policy here. Never disregard professional medical advice or delay seeking medical treatment because of something you have read on or accessed through this website or it's social media channels. Read our Full Disclaimer Here for further information.