Quick Take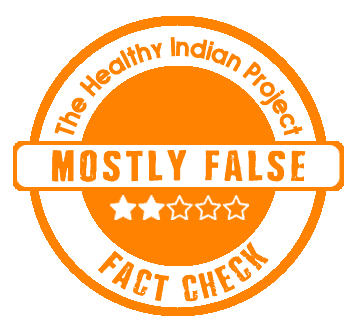 A social media video claims monkeypox was made in the same lab that released Covid virus to work on a vaccine. We fact-checked and found the claim to be Mostly False.
The Claim
A YouTube Channel named Redacted published a video titled 'What are they hiding about Biden's Covid Diagnosis?' to claim 'President Biden has tested positive for Covid but is he one pandemic behind? Shouldn't he be working on monkeypox? Guess who is? Wuhan. The same lab out of China has brewed itself up a pot of monkeypox to work on a vaccine. They've been doing that for months. Why?????'.
Fact Check
Was monkeypox made in Wuhan's lab?
It does not seem so. Monkeypox is not a new virus but has been reported in several central and western countries since 1970. In context with the 2022 outbreak, 'Cases of monkeypox infection were confirmed in England from 6 May 2022. The outbreak has mainly been in gay, bisexual, and men who have sex with men without documented history of travel to endemic countries'.
The U.S. Centers for Disease Control and Prevention (CDC) website claims 'Monkeypox was discovered in 1958 when two outbreaks of a pox-like disease occurred in colonies of monkeys kept for research. Despite being named "monkeypox", the source of the disease remains unknown. However, African rodents and non-human primates (like monkeys) might harbor the virus and infect people'.
One reason for the assumption of monkeypox virus being made in a lab is the World Health Organization (WHO) website that shows the majority of 2022 monkeypox outbreak cases occurred among people with no travel records to endemic regions.
Another reason can be the 2022 research paper published by the researchers of the Wuhan Institute of Virology (WIV) which assembled a limited portion of monkeypox through an already established technology called Transformation-associated recombination (TAR). The research paper did not produce a full virus. We confirmed this from the statement 'In this study, although a full-length viral genome would be the ideal reference template for detecting monkeypox virus by qPCR, we only sought to assemble a 55 thousand base pairs of viral fragment, less than one-third of the monkeypox genome. This assembly product is fail-safe by virtually eliminating any risk of recovering into an infectious virus'. This research paper used monkeypox virus that had 'Congo basin clade' origin whereas the 2022 monkeypox outbreak has 'west african clade' origin.
THIP MEDIA TAKE: The available evidence does not show monkeypox virus from Wuhan's laboratory is responsible for the current outbreak. Hence, the claim remains mostly false until proven otherwise.
Disclaimer: Medical Science is an ever evolving field. We strive to keep this page updated. In case you notice any discrepancy in the content, please inform us at [email protected]. You can futher read our Correction Policy here. Never disregard professional medical advice or delay seeking medical treatment because of something you have read on or accessed through this website or it's social media channels. Read our Full Disclaimer Here for further information.