Quick Byte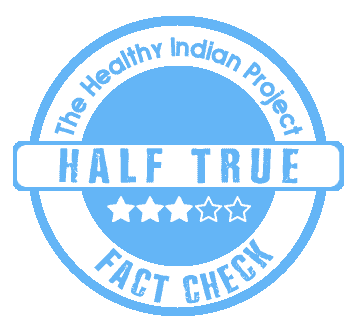 The pandemic has given rise to a popular keyword called 'immunity booster'. From alternative medicine brands to FMCG companies have started attaching the term to their product. We do a consolidated fact check on all these advertisement and product claims by fact checking the keyword 'immunity booster'. Our investigation reveals that most of these claims are half true.
The Claim
There are multiple claims and advertisements using the term 'Immunity booster'. The below image collage contains advertisements from FMCG brands, Water Filter Brands and Content from mainstream Media websites about immunity boosting habits and diets.
Fact Check
What is immunity? Is it possible to enhance immunity in short term through food, supplements
The Harvard Health website mentions, 'The idea of boosting your immunity is enticing, but the ability to do so has proved elusive for several reasons. The immune system is precisely that — a system, not a single entity. To function well, it requires balance and harmony. There is still much that researchers don't know about the intricacies and interconnectedness of the immune response. For now, there are no scientifically proven direct links between lifestyle and enhanced immune function.'
We asked multiple doctors and dietitians their answer on the above question. The answers were similar.
Dr. Sai Praveen Haranath, Intensivist and Pulmonologist, Apollo Hospitals, Hyderabad says, "Immunity is a multifaceted natural defence system made of robust cells that affect intruding organisms as well as proteins like antibodies that counteract invading organisms as well as other material. This system needs an adequate supply of building blocks for proteins and co-factors that make the necessary biochemical reactions occur seamlessly. These could include multiple vitamins as well as metals like zinc. Immunity can be suppressed by medications like steroids. Boosting immunity is not possible by single medications and there is no available well known evidence for this."
Kajal Gupta, Dietitian and Nutritionist, says, "Immunity is like a protective shield for our body. It is a single term which is used for multiple factors that in collaboration fight against external factors to keep us protected. There are multiple factors that can affect a person's immunity – his underlying medical conditions, lifestyle choices, food habits, medications or even stress. While some foods, some dietary supplements, some exercise regime or certain lifestyle changes may help improve the immunity of a person, it is no way a two day thing. It takes a longer duration to help bring about any change, if at all possible, to a person's immunity. The short term suggestive medications or supplements can only help in momentary fulfilment of a particular Vitamin or particular nutrient, which is also important. But that should not be misunderstood as being 'immune' to an infectious disease."
Disclaimer: Medical Science is an ever evolving field. We strive to keep this page updated. In case you notice any discrepancy in the content, please inform us at [email protected]. You can futher read our Correction Policy here. Never disregard professional medical advice or delay seeking medical treatment because of something you have read on or accessed through this website or it's social media channels. Read our Full Disclaimer Here for further information.