Can eating stale food induce weight gain?
Not exactly. No evidence shows that eating stale chapati and milk, will directly induce weight gain. However, consuming stale food may lead to increased calorie intake, reduced nutrient content, and digestive issues, which might contribute to unhealthy weight gain in some people.
Quick Take
A social media post claims that eating stale bread (roti) soaked in milk can help people gain weight and get chubby cheeks. We fact-checked and found the claim to be Mostly False.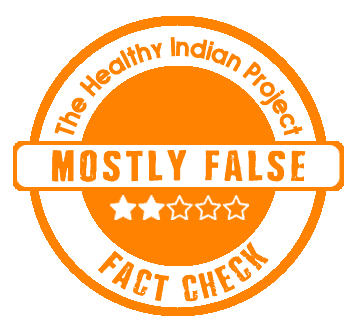 The Claim
According to an Instagram post, consuming stale roti soaked in milk is purported to facilitate weight gain and promote the development of fuller cheeks.
A screenshot of the post has been attached below:
Fact Check
Should you eat stale roti to get chubby cheeks?
Not exactly. Eating stale roti soaked in milk is not recommended for achieving chubby cheeks or gaining weight. Our research informs that stale food can potentially contain harmful bacteria or toxins that may lead to food poisoning or other health issues. However, consuming stale food may increase calorie intake, as people might eat more to compensate for the satisfaction. Stale food might have reduced nutrient content, potentially causing imbalances in the diet. Additionally, digestive issues can arise from consuming stale food, disrupting normal eating patterns and reducing physical activity. These factors may collectively contribute to unhealthy weight gain in some individuals.
Dr Kunal Gupta, MD, Emergency Physician at Accord Superspeciality Hospital, Faridabad, informs, "Consuming stale roti with milk might induce weight loss as the stale roti breaks down starch over time, leading to a decrease in calorie consumption. However, stale food can cause diarrhea, nausea, and vomiting when consumed after 12 hours".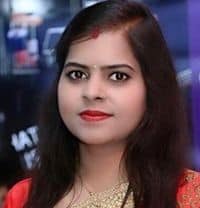 Same has been confirmed by Nutritionist Priyanka. She informs, "Eating stale roti soaked in milk does not help you gain weight, despite what some people might say. Whether you want to lose or gain weight, it's not just about one meal, but rather your entire day's diet that makes a difference. So, it is better to not rely on this myth for weight gain".
She further informs, "It's important to prioritize food safety and consume fresh, properly prepared meals. If you are looking to gain weight in a healthy way, it is advisable to focus on a well-balanced diet that includes a variety of nutrient-dense foods. This can include lean proteins, healthy fats, whole grains, fruits, vegetables, and dairy products. Additionally, regular exercise, particularly strength training, can help build muscle mass and contribute to a healthy weight gain".
This isn't the first time we have found inconsistent claims regarding the health benefits of eating roti.
Is eating stale food unhealthy?
Can be. Evidence shows that eating stale food can lead to various health issues, including diarrhea and other digestive problems. Stale food, if not stored stored properly or eaten after a very long duration, may harbor harmful bacteria or toxins that can cause gastrointestinal disturbances. These harmful microorganisms can multiply over time and make people sick if consumed.
Moreover, stale food lacks freshness and may have undergone chemical changes or spoilage, compromising its nutritional value and safety. It's important to note that different foods have varying shelf lives, and consuming them after they have gone stale increases the risk of foodborne illnesses.
What are the reasons for chubby cheeks?
Chubby cheeks are often associated with a fuller or rounder appearance of the cheeks, and their prominence can vary among individuals. There are several factors that can contribute to the development of chubby cheeks:
What are the reasons for weight gain?
Weight gain can be caused by a variety of factors, including:
Disclaimer: Medical Science is an ever evolving field. We strive to keep this page updated. In case you notice any discrepancy in the content, please inform us at [email protected]. You can futher read our Correction Policy here. Never disregard professional medical advice or delay seeking medical treatment because of something you have read on or accessed through this website or it's social media channels. Read our Full Disclaimer Here for further information.