Quick Take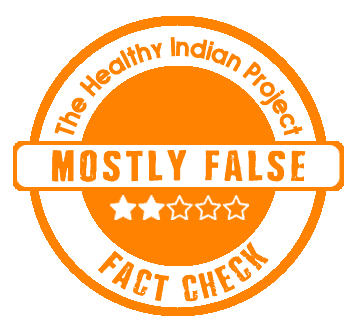 A social media post shares a recipe to claim that baby formula can be made at home if people cannot find any at stores. We fact-checked and found the claim to be Mostly False.
The Claim
A Facebook post claims, "Baby formula from 1960, 20oz of boiled water, 1 can of evaporated milk and 2 level tablespoons of Karo syrup. This is formula for babies in case you can't find any".
The screenshot of the post is attached down-below:
Fact Check
Is the ingredient formula mentioned in the post safe?
Not exactly. The formula includes three ingredients – boiled water, evaporated milk and Karo syrup. While milk and water are harmless, Karo syrup is a debated ingredient to be administered to babies. Karo syrup is a commercial corn syrup derived from the starch of maize.
It is true that, medical professionals in past may have recommended administering corn syrup to kids for multiple ailments. One of the popular belief was corn syrup may help relieve constipation in kids. However, the popular home remedy, has little scientific evidence to back it up.
Rather, corn syrup raises the concern of dental cavities in kids. Also, medical professional believe that commercial corn syrup like Karo syrup can be made genetically modified corn which may be harmful to babies. Also, commercial corn syrups are not sterilised products that can be administered to a new born. It increases the risk of bacterial infection in the babies.
Despite that, some dietitians and caregivers still support the formula. But with a word of caution – there isn't much research evidence.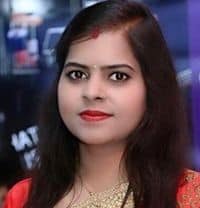 Dietitian Priyanka explains, "Although this formula does not contain all the vitamins and minerals but may help in the growth and development of malnourished babies. Milk contains all the nutrients needed for growth and development of babies. Corn syrup can be an important energy source that can provide extra calories required for the growth and development of under nourished babies. Since it is gluten free, it may not cause allergic reaction among children. But less research is available on Karo syrup."
Should parents consider home-made baby formula?
No. Home-made formulas should not be considered as an alternate to commercially manufactured baby formulas.
Home-made formulas are discouraged by all authority health bodies. Research suggests, nutrition is important in early days for a baby's physical and mental growth. Home-made formulas exposes the baby to a chance of contamination, leading to infections. It may even cause serious problems with high or low levels of minerals like calcium or electrolytes such as sodium.
Both the American Academy of Pediatrics and the US Food and Drug Administration do not recommend making baby formula at home. Because the homemade formula recipes are not evaluated by governing authorities, it is tough to say if a homemade recipe has all essential nutrients. If not, then the lack of vital nutrients may negatively affect the growth of a baby. There are also concerns of water intoxication for infants who are fed anything other than breast milk or approved formula.
Baby formulas are also prepared under strong guidelines from health authorities. The Food Safety and Standards Authority of India (FSSAI) has recently drafted a regulation called Food Safety Standards (Food for Infant Nutrition) Regulations (2019) to provide manufacturers with a comprehensive guidelines and set of standards for producing quality baby food in India. This regulation aims to protect the nutritional demands of the infants, including those with inborn Errors of Metabolism (IEM). In India, it is essential for a baby food manufacturer to obtain the FSSAI registration before selling the product.
Dr Vikalp Tomar, Pediatrician, Max Hospital, Dehradun, says, "Home-made baby formula is not at all recommended by doctors. As of now, the practicing guidelines for doctors and available research considers homemade baby formula unsafe. This area requires detailed analysis using scientific methods. We do not have a standard recommendation on this formula and whether it can be prescribed to babies without significant research. Also, the age of a baby is a crucial deciding factor because you cannot universally give this recipe to every age group."
What can be alternative to baby formulas if mother's milk (breast milk) is also not available?
While it is an unfortunate situation to be in where both breast milk and baby formula is not available, the situation does not call for using recipes that can harm the baby.
Cow's milk is not recommended for babies below 12 months. However, the American Academy of Pediatrics recommends cow milk in urgent situations for kids above 6 months old. However, "This is not ideal and should not become routine," reads the website of AAP.
In a similar note, though plant based milk is not a recommended option for infants, AAP suggests, "Soy milk may be an option to give babies who are close to a year of age for a few days in an emergency, but always buy the kind that is fortified with protein and calcium. Make sure to change back to formula as soon as some is available."
The U.S. Department of Health and Human Services (HHS) on its website clearly advice against home made formula. In an advisory issued during baby food shortage in US, the website of HHS says, "Call your OBGYN or paediatrician to see if they have in-office samples or can suggest a similar formula that may be more readily available in stores and is nutritionally similar to your infant's typical formula. You should not water down formula, try to make formula at home, or use toddler formula to feed infants."
Disclaimer: Medical Science is an ever evolving field. We strive to keep this page updated. In case you notice any discrepancy in the content, please inform us at [email protected]. You can futher read our Correction Policy here. Never disregard professional medical advice or delay seeking medical treatment because of something you have read on or accessed through this website or it's social media channels. Read our Full Disclaimer Here for further information.