Quick Take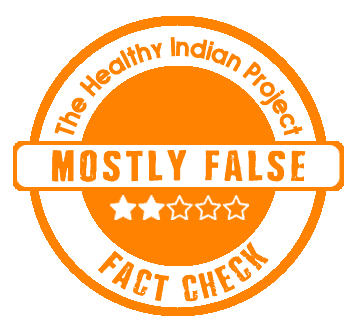 A number of online users put up a breath-holding test online claiming that it helps you measure the strength of your lungs. We fact-checked and found that the claim is mostly false.
The Claim
If you manage to hold your breath from point A to point B, your lungs are in good condition – says one of the online posts that have put up the game. One such video sent to us by our users on our WhatsApp tipline is given below.
Fact Check
How do you scientifically measure the strength of lungs?
British Lung Institute (BLI) mentions that there are a number of tests categorized under 'breathing tests' to measure lung capacity and strength. The website of BLI lists down a breathing test like peak flow test, spirometry, and bronchodilator responsiveness (reversibility) test, lung volume measurement, gas transfer test, bronchial challenge tests etc.
Dr. Vivek Singh, MD (Pulmonology) says, "There are scientifically validated absolute methods to measure the strength of lungs. Pulmonary function tests are used to assess the functions of the lungs. It's a simple non-invasive test where you just have to blow into a machine and the functions of the lungs are measured."
Can holding breath be a test for your lungs strength?
NO. Such tests are not medically validated. There is no scientific evidence that they point to anything at all.
Dr. Singh says, "Breath-holding is a very basic and bedside examination for lung functions. However, it cannot determine the type of lung disorder. A short breath-holding merely indicates the need to assess the lungs to rule out any pathology."
We had seen similar fake claims about "holding your breath to know whether you have Covid" that we had fact-checked earlier. WHO had also earlier given out an advisory at that time mentioning that holding breath is NOT a valid Covid test.
Disclaimer: Medical Science is an ever evolving field. We strive to keep this page updated. In case you notice any discrepancy in the content, please inform us at [email protected]. You can futher read our Correction Policy here. Never disregard professional medical advice or delay seeking medical treatment because of something you have read on or accessed through this website or it's social media channels. Read our Full Disclaimer Here for further information.