Quick Take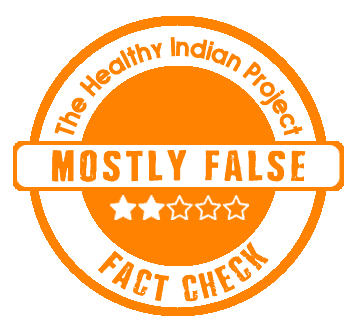 A social media post claims that a harmful substance named methamphetamine is being sold to kids in schools that look like strawberry-flavoured candies. We fact-checked and found the claim is Mostly False. 
The Claim
A Facebook post claims that a new harmful and highly addictive stimulant named methamphetamine is being sold to kids in schools with the name 'Strawberry Breeze', 'Strawberry Quick' and 'Strawberry Quick Meth' that looks like strawberry-flavoured candies. A screenshot is attached below:
Fact Check
Is methamphetamine harmful?
Yes. Methamphetamine is a synthetic stimulant that is highly addictive and can be smoked, snorted, injected, or taken orally. It is known to cause health issues and can sometimes lead to death. Methamphetamine can affect normal functions of the brain and body's systems by increasing blood pressure, heart or respiratory rates. People who regularly consume methamphetamine may experience anxiety, paranoia, aggression, hallucinations, and mood disturbances.
Is there methamphetamine in strawberry-flavoured candies?
It does not seem so. We do not know whether methamphetamine-infused strawberry-flavoured candies were sold in a school known to the claimant of the Facebook post. We have only fact-checked the claim made in the Facebook post.
We ran a Google reverse image search on the photos shown in the Facebook post and found that they are fake. Our search showed that one is a stock photo of a child with an impetigo infection taken from a stock image library called Alamy. The same photo is available on different websites. 
Impetigo is a bacterial infection that produces a rash on the skin around the mouth and beneath the nose. This condition has nothing to do with the Facebook post about candies containing methamphetamine. We could not find a source of the other image of a person with a skin infection. However, the rash looks quite similar in both images. In context with the photo of colourful candies/pills, we found a Facebook post published in 2017 that shows this photo has been spreading disinformation for quite a long time. 
Even the U.S. Drug Enforcement Administration spokesman Michael Sanders responded to this claim by saying 'We checked with all of our labs, and there's nothing to it' when asked by WJHL, a CBS and ABC affiliate in Johnson City, Tennessee, the station reported in a January 22, 2010 story. Sanders further said 'It's not a trend or a real problem; I think that this was maybe someone with good intentions but jumped the gun. The DEA has never heard of anyone adding strawberry flavouring to meth, and is not aware of any children admitted to hospitals in dire condition because of it'.
We even found a few blogs and a video that suggests strawberry-flavoured methamphetamine to kids can be a myth. The claim of strawberry-flavoured methamphetamine to kids is not new. We found a fact-check story published in 2007 that rated the story titled 'Are Drug Dealers Selling Strawberry Meth to Kids?' as mostly false. The story concluded that the police did previously seize coloured pieces of meth, however, no evidence confirms that the drug dealers specifically manufactured such meth to target kids.
Disclaimer: Medical Science is an ever evolving field. We strive to keep this page updated. In case you notice any discrepancy in the content, please inform us at [email protected]. You can futher read our Correction Policy here. Never disregard professional medical advice or delay seeking medical treatment because of something you have read on or accessed through this website or it's social media channels. Read our Full Disclaimer Here for further information.