Quick Take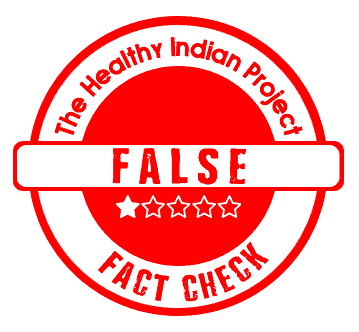 An Indian television report sparked a rumor about the Tomato virus, a new virus that is feared to be more deadly than the Coronvirus causing COVID-19. We investigated and found that the message is False.
The Claim
The claim of Tomato virus was first reported by TV9 Bharatvarsh. The television channel report triggered a series of speculation about a certain virus in TOmatoes that can even affect the humans. The virus was also called tiranga virus in a number of social media posts.
Though the TV channel removed the program video from its social media channels later, a similar report still exists from them in their YouTube channel.
A lot of social media users including The former Chief Minister of Maharashtra, Prithviraj Chavan tweeted about the virus either enquiring about the virus or calling for the TV channel to be punished for irresponsible reporting.
Fact Check
Is the news about Tomatovirus or Tiranga virus spreading in India real?
No. There is no report of humans getting affected by any Tomato virus or Tiranga virus. TV9 Bharatvarsh had retracted the report from all social media channels.
However, there were some reports about Tomato crops in Maharashtra falling prey to an unknown plant virus. This has been a concern for the farmers.
Is there anything called Tomato virus in reality?
There is a Tomato virus in reality (but it is not spreading at the moment). Tomato mosaic virus (ToMV) is a plant pathogenic virus. Scientifically, it is also called Tobamovirus. It is found worldwide and affects tomatoes and many other plants.
There is no plant virus named Tirangavirus.
Can Tomatovirus affect humans?
While there is no reason why a plant virus cannot enter a human body, there isn't much evidence about plant viruses causing any serious harms to humans. Most researches suggested further studies are required to find out if plant viruses (Phytoviruses) can be treated as human pathogens (i.e. viruses affecting humans)
A research published in Pubmed which also took Tomatovirus in its studies concludes, "Plant-based food and water are obvious routes through plant viruses can get access to the human body….but at this moment, no such study is available to consider plant virus as a human pathogen."
Another similar research titled 'Can Plant Viruses Cross the Kingdom Border and Be Pathogenic to Humans?' concludes, "the question raised here is unresolved, and several data prompt the additional extensive study of the interactions between phytoviruses and non-human mammals and humans, and the potential of these viruses to cause diseases in humans."
Disclaimer: Medical Science is an ever evolving field. We strive to keep this page updated. In case you notice any discrepancy in the content, please inform us at [email protected]. You can futher read our Correction Policy here. Never disregard professional medical advice or delay seeking medical treatment because of something you have read on or accessed through this website or it's social media channels. Read our Full Disclaimer Here for further information.