Quick Take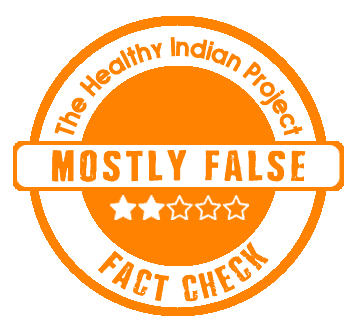 A Twitter user claims that the measles virus does not exist, and there is no scientific study that can prove the existence of the virus. We fact-checked and found this claim to be Mostly False.
The Claim
A post on Twitter reads, "Did you know the measles virus does NOT exist? There is not one single scientific study in the world which could prove the existence of the virus in any scientific literature."
Fact Check
What is measles?
Measles is a highly contagious infectious disease caused by the measles virus. It can result in severe, sometimes permanent, complications including pneumonia, seizures, brain damage, and even death.
 The CDC states that "Measles is an acute viral respiratory illness. It is characterized by a prodrome of fever (as high as 105°F) and malaise, cough, coryza, and conjunctivitis -the three "C"s -, pathognomonic enanthema (Koplik spots) followed by a maculopapular rash (flat or raised red bump on the skin). 
Measles is caused by a single-stranded, enveloped RNA virus with 1 serotype. It is classified as a member of the genus Morbillivirus in the Paramyxoviridae family. Humans are the only natural hosts of the measles virus."
Is the measles virus non-existent?
No. Various scientific evidence proves that the measles virus exists, and there have been several recorded cases of measles in history as well.
The WHO states, " Before the introduction of measles vaccine in 1963 and widespread vaccination, measles caused an estimated 2.6 million deaths yearly. More than 140 000 people died from measles in 2018 – mostly children under the age of 5 years, despite the availability of a safe and effective vaccine."
It further states, "During 2000–2018, measles vaccination prevented an estimated 23.2 million deaths. Global measles deaths have decreased by  73% from an estimated 536 000 in 2000 to 142 000 in 2018."
As published in Infection Ecology and Epidemiology, "The global estimates for the year 2013 suggest that close to 0.14 million deaths were attributed to measles, accounting for nearly 16 deaths each hour. Study findings have indicated that more than 50% of the global measles-associated deaths were reported in India alone."
Furthermore, on May 04, 2022, UNICEF declared that measles cases are spiking globally. It further stated, "The number of reported worldwide measles cases has increased by 79 per cent in the first two months of 2022 compared to the same time last year."
Disclaimer: Medical Science is an ever evolving field. We strive to keep this page updated. In case you notice any discrepancy in the content, please inform us at [email protected]. You can futher read our Correction Policy here. Never disregard professional medical advice or delay seeking medical treatment because of something you have read on or accessed through this website or it's social media channels. Read our Full Disclaimer Here for further information.