Quick Take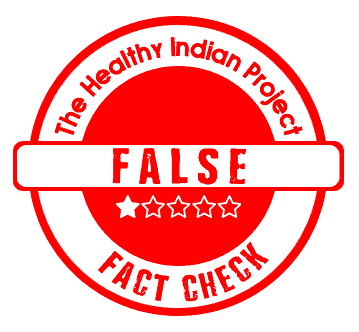 The Centers for Disease Control and Prevention (CDC) shared a post on Twitter that some used nasal swabs from PCR tests end up in labs for genomic sequencing. Referring to the post, some social media users have claimed that CDC is collecting and analysing DNA samples of people. We fact-checked and found the claim to be false.
The Claim
First, WIRED published a video titled, "How Nose Swabs Detect New Covid-19 Strains | WIRED".
Next, CDC tweeted this video writing, "Remember that #COVID19 nose swab test you took? What happened to the swab? If it was processed with a PCR test, there's a 10% chance that it ended up in a lab for genomic sequencing analysis. Learn more about the process and its importance: bit.ly/3sJOkoC @WIRED @CDC_AMD,".
Multiple social media users picked this tweet up and claimed that the CDC is creating a genome database using these nasal swabs. One Twitter user wrote, "Thank you everyone for "volunteering" your DNA to the biggest genomic database ever created".
Another Twitter user wrote, "Did the @CDCgov get permission from people to take their DNA???".
Similar posts are available here and here.
Fact Check
Is the CDC creating a genomic database using the used nasal swab from RT PCR tests?
No. There is no proof of nasal swabs being used to create any kind of genomic database. There is further no proof of any genome database being saved against the identity of the person.
The genomic sequencing of the virus-positive human DNA is a common practice to understand the mechanism through which the virus infects healthy DNA. The CDC website notes, 'Scientists use genomic sequencing to identify which variant of SARS-CoV-2 is in a specimen."
Moreover, the CDC website claims to 'use genomic surveillance to track emerging SARS-CoV-2 variants that cause COVID-19'. However, the selected virus-positive DNA samples are coded and de-identified, so the samples cannot be used to trace back people.
Taking cognizance to the misinterpretation of their Tweet, CDC followed up with Twitter post, clarifying, "Our @CDC_AMD @WIRED video tweet led to some confusion. To clarify: CDC and our partners conduct genome sequencing analysis of the virus that causes COVID-19. Sequencing of the virus helps identify and monitor the spread and impact of variants. https://bit.ly/3oY5b62".
Why do laboratories conduct genomic sequencing?
Laboratories often use a method called Amplicon Sequencing to amplify and study a small piece of viral genome through PCR sequences. Once amplified, the pieces are rearranged to compare with other genomes as required. However, the sample is removed bioinformatically from the public repositories once used for genomic sequencing. The World Health Organisation (WHO) website states, 'Any human genomic sequences should be removed from the viral data set via an automatic analysis pipeline at the earliest possible stage, without manual operation by staff, unless ethical approval and explicit patient consent to process human genetic data have been obtained'.
Disclaimer: Medical Science is an ever evolving field. We strive to keep this page updated. In case you notice any discrepancy in the content, please inform us at [email protected]. You can futher read our Correction Policy here. Never disregard professional medical advice or delay seeking medical treatment because of something you have read on or accessed through this website or it's social media channels. Read our Full Disclaimer Here for further information.