Is Madonna brain dead?
Madonna is not clinically dead. She was recently hospitalized due to a serious bacterial infection that could have led to sepsis, if wasn't treated. However, she has been discharged from the hospital and shared an update on social media, expressing gratitude for the support and confirming her recovery.
Quick Take
The recent Madonna death claim on social media is not true. We fact-checked and found this claim to be False. Madonna is alive and has recently shared an Instagram post on her healthy recovery from infection.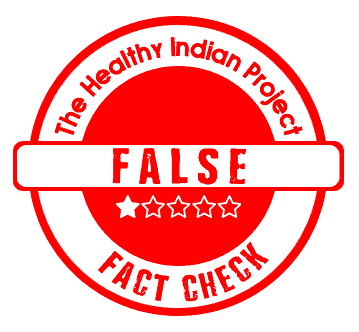 The Claim
In the wake of Madonna's recent hospitalization for a severe bacterial infection, misleading social media posts have surfaced. They are contributing to the spread of misinformation online. We found a picture on America's Best Pics website that claims Madonna is clinically brain dead with no chance of recovery.
We have attached a screenshot of the post below:
Fact Check
Is Madonna clinically dead with no chance of recovery?
No. Contrary to false claims, Madonna, the American singer-songwriter, is not clinically brain dead with no chance of recovery. She is very much alive and has personally updated her followers on her health via Instagram. Madonna expressed gratitude for the support received, stating her road to recovery and appreciation for the blessings in her life.
She recently received hospitalization due to a severe bacterial infection, potentially leading to sepsis. However, she was discharged after spending a few days in the hospital. Additionally, the precise cause of the infection initially remained unclear, requiring intensive care treatment.
We further researched and found that the America Best Pic Website is for the best memes, video, gifs and funny pics in one place.
This website contains advertisements that could potentially serve as clickbait. They can lure readers to download malware via deceptive pop-up windows. These windows can make individuals to download without their knowledge or consent.
Additionally, we conducted a Google Reverse Image Search and found an article titled 'Madonna still too sick to get out of bed…Opening tour dates uncertain' on the media website TMZ.com. It appears that the claimed post has been manipulated from this TMZ article. Furthermore, we observe the combination of TMZ's format with the mention of PT Exclusive. The caption on the alleged photo, mentioning 'PT Exclusive,' supposedly referring to Pinterest Exclusive, contradicts our findings as we couldn't locate this photo on PT Exclusive.
Besides this, we found similar articles "Fabricated headline spreads false claim about Madonna's health" and "Madonna says she's "on the road to recovery" and will reschedule tour after sudden stint in ICU" that suggests the claimed article is fabricated.
Frequently, we come across inconsistent claims on social media stating that a celebrity has passed away. In the past, we debunked a similar claim that says Actor Michael B. Jordan is dead.
Disclaimer: Medical Science is an ever evolving field. We strive to keep this page updated. In case you notice any discrepancy in the content, please inform us at [email protected]. You can futher read our Correction Policy here. Never disregard professional medical advice or delay seeking medical treatment because of something you have read on or accessed through this website or it's social media channels. Read our Full Disclaimer Here for further information.