Is there evidence of involuntary euthanasia on the recommendation of Pope Francis?
Not at all. No credible evidence confirms that Pope Francis recommended involuntary euthanasia to fight climate change or for any other purpose. On the contrary, published articles shows that Pope Francis has said euthanasia is a grave violation of human dignity.
Quick Take
A media website falsely claims Pope Francis is recommending euthanasia to fight climate change. Our fact-check confirms the claim is False. There is a lack of reliable evidence to support the claim made.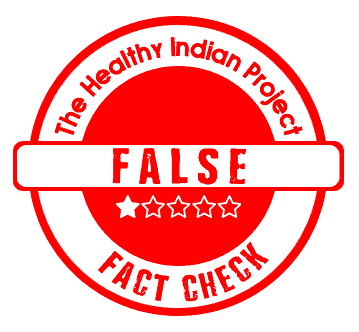 The Claim
The People's Voice article from July 28, 2023, falsely alleges Pope Francis recommended euthanasia to fight climate change. The headline claims that Pope Francis suggests euthanizing heavy drinkers, autistic, and disabled individuals to combat climate change. According to the article, Pope Francis argued that reducing the world's population is essential. Eventually this would address the existential issue of climate change and restore nature's position of primacy in the world.
We have attached the screenshot of the post below:
Fact Check
Is Pope Francis recommending euthanasia to fight climate change?
No. There are no indications that Pope Francis recommends euthanasia as a means to fight climate change. Pope Francis is the head of the Catholic Church. Moreover, his teachings and statements are based on the principles of Catholic doctrine.
Our research revealed that the online evidence contradicts the claim made by The People's Voice article. From what we read in published articles, Pope Francis has spoken out against euthanasia many times, saying it's very wrong and goes against human dignity. In his 2015 encyclical about climate change, called Laudato si', he said that harming the environment is a moral problem, and we have a duty to take care of the planet. He asked for strong action to deal with climate change, but he didn't suggest euthanasia as a solution.
Back in 2019, Pope Francis went to Portugal, and there, he met with people who were impacted by the country's new law about medically assisted death. He felt really sad about this law and said it goes against what he believes is right according to nature's laws. He also mentioned that euthanasia isn't the right answer to deal with the problem of suffering.
Pope Francis is always seen stressing the importance of valuing innocent human life, even in challenging times. Overall, no evidence confirms he has proposed the use of euthanasia as a solution to combat climate change or any other issue. The People's Voice website often shares articles with inconsistent claims about euthanasia. In the past, we have debunked the claim Dutch euthanizing people without their consent made by the website.
Is reducing the world's population resolve the existential issue of climate change?
Not exactly. Reducing the world's population is a complex issue concerning climate change. While population growth contributes to increased resource consumption and emissions, it is not the sole driver of climate change. Addressing this crisis requires a comprehensive approach, including transitioning to sustainable energy sources, technological advancements, forest preservation, responsible agriculture, and consumption patterns. Policy implementation and cooperation are crucial for success. Controlling population growth can alleviate environmental pressures. But it should follow a respectable approach, with a focus on access to family planning, education, and women's empowerment. However, an exclusive emphasis on population reduction may divert attention from structural issues and behaviors that contribute to climate change. Conclusively, a holistic approach that considers population, development, technology, and environmental planning and management is necessary to effectively combat climate change. Eve international collaboration is key in finding sustainable solutions to this global challenge.
Disclaimer: Medical Science is an ever evolving field. We strive to keep this page updated. In case you notice any discrepancy in the content, please inform us at [email protected]. You can futher read our Correction Policy here. Never disregard professional medical advice or delay seeking medical treatment because of something you have read on or accessed through this website or it's social media channels. Read our Full Disclaimer Here for further information.