Quick Take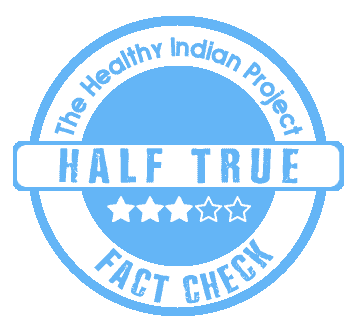 A social media post claims that Pfizer is unsafe for use due to an ingredient named ALC-0315 present in it. We fact-checked and found this claim to be Half-true.
The Claim
An Instagram post shares a video where a woman says, " Cayman Chemical, which is an American chemical company, provided the safety information from OSHA HCS … They said this product is for research use only, not for human or veterinary diagnostic or therapeutic use."
Towards the end of the video, she also states, "The Lipid ALC-0315 should be considered hazardous until further information becomes available."
Fact Check
Is Pfizer unsafe because of an ingredient, i.e., lipid ALC-0315?
Not exactly. As per the available scientific evidence, till now Pfizer is considered to be safe and effective in preventing serious illness or death from COVID. The WHO also states that Global Advisory Committee on Vaccine Safety (GACVS) subcommittee concluded that the mRNA COVID-19 vaccines have clear benefits in all age groups in reducing hospitalizations and deaths due to COVID-19. However, it can cause myocarditis in rare events.
However, whatever is mentioned in the video by the claimant is partially true. Lipid ALC-0315 is indeed an ingredient present in the Pfizer vaccine and is used to form a protective layer which can stabilize the nanoparticle and eventually improves storage stability, and reduces non-specific binding to proteins.
Also, it is true that Cayman Chemical distributed a safety data sheet (SDS) that says ALC-0315 is "not for human or veterinary diagnostic or therapeutic use.
However, the risk factors for any drug or vaccine depend on many factors, like quantity and concentration. In the case of ALC-0315, the vaccine ingredient is nowhere near the levels which bring side effects to it.
Moreover, the Safety Data sheet on Pfzier states that the substance is not classified as hazardous. The document further states that the precautionary statements and warnings included may not apply in all cases and is dependent upon the potential for exposure in your workplace. Furthermore, it also mentions that the contact hazards are unknown for ALC-0315.
Disclaimer: Medical Science is an ever evolving field. We strive to keep this page updated. In case you notice any discrepancy in the content, please inform us at [email protected]. You can futher read our Correction Policy here. Never disregard professional medical advice or delay seeking medical treatment because of something you have read on or accessed through this website or it's social media channels. Read our Full Disclaimer Here for further information.