Can pasteurized milk consumption be considered a cause of acne, ADHD, and impaired blood sugar levels based on current research?
Can pasteurized milk consumption cause skin, brain and digestive disorders?
No. Pasteurized milk is safe to consume and doesn't cause acne, ADHD, or impaired blood sugar levels. The FDA warns against consuming raw milk, which contains pathogens. Pasteurization eliminates harmful bacteria without affecting milk's nutritional value. However, proper handling and storage are necessary.
Quick Take
A social media post claims that one should avoid pasteurized milk at all costs as it can lead to various harmful effects, such as acne, ADHD and impaired blood sugar levels. We fact-checked and found this claim to be False.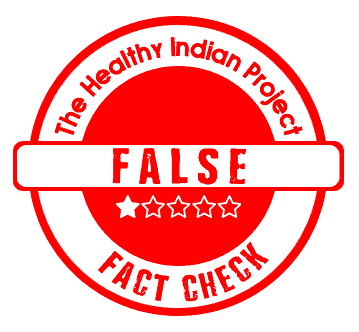 The Claim
A video on Instagram claims that consuming pasteurized milk can lead to acne, ADHD, hypoglycemia, and pre-diabetes. The accompanying caption urges readers to avoid pasteurized milk and to be mindful of everything they consume, as it can impact their health. The post has received 4,270 likes till we last checked.
We have attached the screenshot of the post below:
Fact Check
What is pasteurized milk?
Pasteurization is a process, named after scientist Louis Pasteur, that applies heat to destroy pathogens in foods. The process of pasteurization involves heating milk to a precise temperature for a certain duration in order to eliminate harmful bacteria. FDA has established that raw milk contains various disease-causing pathogens and the process of pasterurization effectively kills them without any significant impact on milk nutritional quality. This process may eliminate diseases such as typhoid fever, diphtheria, tuberculosis, brucellosis, and listeriosis. Pasteurization kills harmful bacteria that may be present in the milk, while preserving its nutritional quality and taste.
Can the consumption of pasteurized milk cause acne, ADHD, and impaired blood sugar levels?
No. There is currently no scientific evidence to suggest that consumption of pasteurized milk is harmful for human health. No evidence confirms that pasteurized milk causes acne, ADHD, or impaired blood sugar levels. In fact, pasteurization eliminates harmful bacteria in milk. The procedure is widely recognized as a safe and effective way to reduce the risk of foodborne illness.
The cause and risk factors for ADHD are unknown, but current research shows that genetics plays an important role. Additionally, while there is no evidence that ADHD is directly linked to one's diet, proponents may suggest that food sensitivities to wheat and milk may interfere with ADHD medication. Some individuals may be allergic or intolerant to milk, and in these cases, consumption of pasteurized milk may cause adverse reactions.
We asked Neurologist Dr Abhishek Juneja to share his views on the claim, to which he answered, "Pasteurised milk is safe for human consumption. It has not been seen to have any association with the development of ADHD in children. In contrast, raw milk carries many contaminants that may be harmful for human health."
Acne is typically caused by a combination of factors such as genetics, hormones, and diet. Though various studies have shown that consumption of dairy products is associated with an increased risk of acne. However, the process of pasteurisation has no role in the occurrence of acne.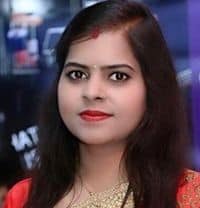 Practicing Dietitian Priyanka while commenting on the claim replied, "No, there is no scientific evidence to believe that pasteurized milk is harmful to humans. Heating or boiling milk is a common practice that is regularly followed at every household to kill the bacteria in milk. So there is no basis in the fact that pasturisation process is not good and causes harm to human health."
It's worth noting that some people may be lactose intolerant. This means that their bodies have difficulty digesting lactose, a sugar found in milk and milk products. This can cause gastrointestinal symptoms like bloating, gas, and diarrhea. However, lactose intolerance is not the same as impaired blood sugar levels, and it is not caused by pasteurization.
From our research, it is evident that pasteurized milk is generally safe. However, it is important to handle and store it properly to prevent contamination and spoilage. THIP MEDIA has also refuted yet another claim suggesting that almond milk causes cyanide poisoning, which alleges that milk has detrimental effects on human health.
Disclaimer: Medical Science is an ever evolving field. We strive to keep this page updated. In case you notice any discrepancy in the content, please inform us at [email protected]. You can futher read our Correction Policy here. Never disregard professional medical advice or delay seeking medical treatment because of something you have read on or accessed through this website or it's social media channels. Read our Full Disclaimer Here for further information.