Quick Take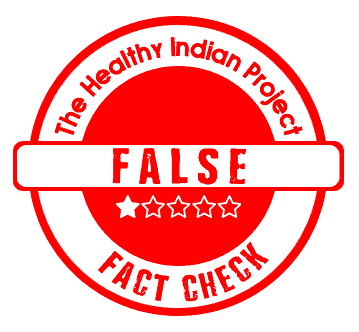 A Marathi-language social media post claims paralysis treatment in KEM hospital, Mumbai, cures paralysis completely. We fact-checked and found the claim False. Our research shows no machine cures paralysis completely though it can treat the condition enough to help a person with routine chores.
The Claim
A Facebook post claims a paralysis machine in KEM hospital, Mumbai removes brain knots to completely cure the condition.
The gist of translated version is given below:
'A patient of paralysis has been recovered completely within a few hours with the help of an Automatic machine available at the KEM hospital. Share the information to everyone, it will be beneficial. FORWARDED AS RECEIVED..'.
A similar post is also available on Facebook.
Fact Check
Why does paralysis happen?
The exact reason to explain why paralysis happens and affects many people is still not clear enough. However, available evidence informs that there is a temporary or permanent loss of voluntary muscle movement in a body part or region when nerve signals cannot reach muscles. It causes paralysis.
Is paralysis 100% curable?
Not exactly. Paralysis is not curable in every case. However, depending on the cause and type of the condition, some people can experience a partial or complete recovery. In cases of temporary paralysis, the symptoms may resolve on their own without medical treatment. But this might not be the case for severe conditions.
Does the machine in KEM Hospital Mumbai provide 100% cure for paralysis?
No evidence confirms that KEM hospital provides 100 % cure for paralysis. On the contrary, we found a news report published in 2018 that informs 'KEM neurosurgeon clarifies that it can only help patients within the first 24 hours of a stroke and cannot be used to treat old cases'. We ran a keyword search to understand the reason behind the spread of such a post on social media. As a result, we found a news report published in 2018 that informs KEM hospital has an advanced stroke centre. This centre will help doctors with a new paralysis machine in KEM hospital to provide better treatment to patients within a 24-hour window of getting a stroke.
Disclaimer: Medical Science is an ever evolving field. We strive to keep this page updated. In case you notice any discrepancy in the content, please inform us at [email protected]. You can futher read our Correction Policy here. Never disregard professional medical advice or delay seeking medical treatment because of something you have read on or accessed through this website or it's social media channels. Read our Full Disclaimer Here for further information.