Is paracetamol not a safe drug?
Not really. Paracetamol (acetaminophen) is safe within recommended limits, excessive use can lead to severe problems. It's relatively safe during pregnancy. Some medications have more severe side effects. Individual reactions vary based on dosage, health, and interactions. Always follow guidelines and consult a healthcare professional. In cases of misuse or overdose, severe complications and rare fatalities can occur.
Quick Take
A social media post claims that paracetamol is the worst drug with several side effects. We fact checked and found this claim to be Mostly False.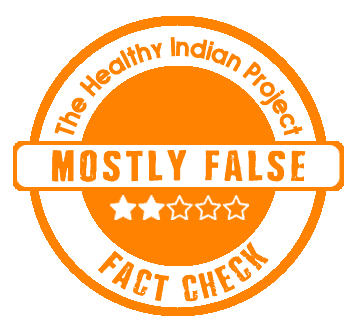 The Claim
An Instagram post shares a video of a man which when translated from Hindi states that a drug named paracetamol is banned in several countries and is the worst drug to be consumed.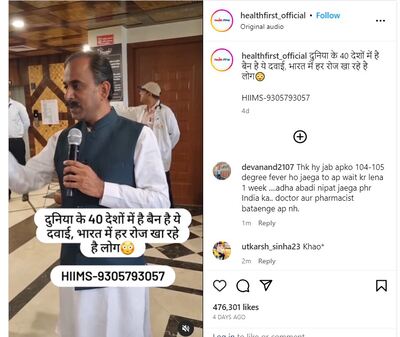 Fact Check
What is paracetamol?
Paracetamol, known as acetaminophen is a common over-the-counter medication used to relieve pain and reduce fever. It belongs to a class of drugs known as analgesics (pain relievers) and antipyretics (fever reducers). Unlike non-steroidal anti-inflammatory drugs (NSAIDs), paracetamol has minimal effect in relieving inflammation. It works by inhibiting certain enzymes in the brain that are involved in pain perception and the regulation of body temperature. 
What are the side effects of paracetamol?
Common adverse effects include liver damage, allergic reactions, digestive upset, low blood platelets, kidney issues, skin reactions, respiratory problems, and blood disorders. Long-term or high-dose usage can cause serious liver disease. It's crucial to follow recommended dosages and guidelines to avoid complications.
Is paracetamol the worst drug with several side effects?
Not exactly. Paracetamol (acetaminophen) is not necessarily the worst drug in terms of side effects, but like any medication, it does have potential risks and side effects, especially when not used as directed. It's safe to take paracetamol regularly for many years, as long as you do not take more than the recommended dose.
In fact, paracetamol is even safe in pregnancy in most cases. While paracetamol is generally well-tolerated when used appropriately, excessive use or misuse can lead to serious complications, particularly liver damage. Other medications with more severe side effects or higher risks exist, including prescription drugs used to treat certain conditions.
It's important to remember that the severity of side effects can vary from person to person and depends on factors such as dosage, duration of use, individual health conditions, and interactions with other medications. When using any medication, including paracetamol, it's essential to follow dosing instructions, consult a healthcare professional if you have any concerns or questions, and be aware of potential side effects.
Dr Kashyap Dakshini, General Physician practicing in Mumbai informs, "Paracetamol is the safest antipyretic, used for fever. Other drugs like ibuprofen and NSAIDs (non-steroidal anti-inflammatory drugs) also have antipyretic effects. However, people must use them with caution, as they may affect other organs like stomach, liver and kidney if used in large doses or for a prolonged time. NSAIDs are contraindicated in patients with kidney disease, gastric ulcers, heart failure, and liver disease."
When is paracetamol unsafe?
Paracetamol, generally safe when used as directed, can become unsafe in specific situations. Exceeding recommended dosages can lead to severe liver damage, while those with liver conditions or alcohol consumption should use it cautiously. It can interact with certain medications and cause allergic reactions. 
Remember, an antipyretic can be fatal under certain circumstances. While antipyretics are generally safe when used appropriately, there are potential risks associated with their misuse or overdose. Also, taking excessive amounts of antipyretics, such as nonsteroidal anti-inflammatory drugs (NSAIDs) like aspirin or ibuprofen, can lead to serious complications, including gastrointestinal bleeding, kidney damage, and cardiovascular problems. In rare cases, severe overdoses can be life-threatening. It is crucial to follow the recommended dosage and guidelines provided by healthcare professionals or indicated on the medication packaging to minimize the risk of adverse effects. If you suspect an overdose or experience severe symptoms after taking an antipyretic, seek immediate medical attention or contact a poison control center for assistance.
Disclaimer: Medical Science is an ever evolving field. We strive to keep this page updated. In case you notice any discrepancy in the content, please inform us at [email protected]. You can futher read our Correction Policy here. Never disregard professional medical advice or delay seeking medical treatment because of something you have read on or accessed through this website or it's social media channels. Read our Full Disclaimer Here for further information.