Quick Take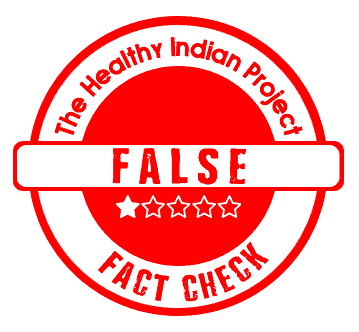 Referring to a media article, several social media users have shared a media article that claims Covid-19 Jab does not work. We fact-checked and found the claim to be False.
The Claim
The NEJM Journal published an article titled 'Protection and Waning of Natural and Hybrid Immunity to SARS-CoV-2'. Referring to this article, a media website named EPOCHTIMES published an article titled 'COVID-19 Jab Does Not Work. Here's Why'.
Several social media users have shared an EPOCHTIMES article on Facebook and Twitter.
Fact Check
Is natural immunity better to fight covid?
It does not seem so. The study published in the NEJM Journal found that neutralising antibodies that kill the Covid-19 virus against each variant were roughly double in those who were infected after vaccination in comparison to those who were vaccinated but never got infected. This study does not confirm whether neutralising antibodies would protect against covid infection in the future. 
This study was aimed to analyse the neutralising antibodies that will kill Omicron's newer variants and understand the evade immunity in the population.
The NEJM study concluded, 'Among persons who had been previously infected with SARS-CoV-2 (regardless of whether they had received any dose of vaccine or whether they had received one dose before or after infection), protection against reinfection decreased as the time increased since the last immunity-conferring event; however, this protection was higher than that conferred after the same time had elapsed since receipt of the second dose of the vaccine among previously uninfected persons. A single dose of vaccine after infection reinforced protection against reinfection'.
It is clear from the conclusion that the study never showed natural immunity is better than vaccine-induced immunity against the Covid-19 virus.
THE EPOCHTIMES article has misinterpreted the conclusion made by the NEJM study to conclude 'Jab if you want and get boosters. But don't be fooled. They will not give you more protection than what you already have.'
THIP MEDIA TAKE: NEJM study does not confirm that natural immunity is better than vaccine-induced immunity against the covid virus. Hence, the claim is false until proven otherwise.
Disclaimer: Medical Science is an ever evolving field. We strive to keep this page updated. In case you notice any discrepancy in the content, please inform us at [email protected]. You can futher read our Correction Policy here. Never disregard professional medical advice or delay seeking medical treatment because of something you have read on or accessed through this website or it's social media channels. Read our Full Disclaimer Here for further information.