Quick Take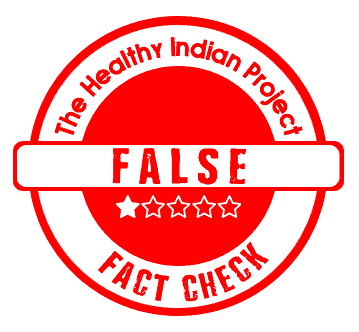 Various posts shared on social media platforms claims that monkeypox is the same as VAIDS, which is caused by Covid-vaccine. We fact-checked and found this claim to be False.
The Claim
A post on Twitter reads, "It's not monkeypox. It's VAIDS. It's not monkeypox. It's VAIDS."
A similar post on Facebook reads, "You think this monkeypox thing is weird? Just wait until it starts getting really weird. This is just the start of it. The vaccinated have VAIDS, and this is just the first symptom to show. It's about to get a lot worse. We warned them…"
Fact Check
Can Covid vaccines cause VAIDS syndrome?
No. As already fact checked by THIP Media, there is no evidence that suggests Covid vaccines can cause vaccine-acquired immunodeficiency syndrome (VAIDS). Moreover, VAIDS is neither a real syndrome nor a known medical condition.
The known medical condition is acquired immunodeficiency syndrome (AIDS), which spreads due to infected blood, semen, or vaginal fluids entering the body. AIDS is caused when the human immunodeficiency virus-1 (HIV-1) attacks the CD4+ lymphocytes cells of the immune system. However, no study confirms a vaccine-induced counterpart to AIDS.
What is monkeypox?
According to the WHO, "Monkeypox is a viral zoonosis (a virus transmitted to humans from animals) with symptoms similar to those seen in the past in smallpox patients, although it is clinically less severe. Clinically, the symptoms are fever, rash, and swollen lymph nodes. It may also lead to a range of medical complications. It is usually a self-limited disease with symptoms lasting 2 to 4 weeks. Severe cases can occur. The case fatality ratio has been around 3–6% in recent times. It is transmitted to humans through close contact with an infected person or animal or material contaminated with the virus."
Is Monkeypox the same as VAIDS caused by the COVID-19 vaccine?
No. As stated before, no evidence proves that "vaccine-acquired immunodeficiency syndrome" (VAIDS) is a real phenomenon. Similarly, there is no evidence that associates Monkeypox with the covid-vaccine. According to the CDC, it was first discovered in 1958 when two outbreaks of a pox-like disease occurred in colonies of monkeys kept for research, hence the name 'monkeypox'. Back then, there was no Covid vaccine, yet the cases for monkeypox were observed. Therefore, the claim is false.
Disclaimer: Medical Science is an ever evolving field. We strive to keep this page updated. In case you notice any discrepancy in the content, please inform us at [email protected]. You can futher read our Correction Policy here. Never disregard professional medical advice or delay seeking medical treatment because of something you have read on or accessed through this website or it's social media channels. Read our Full Disclaimer Here for further information.