Quick Take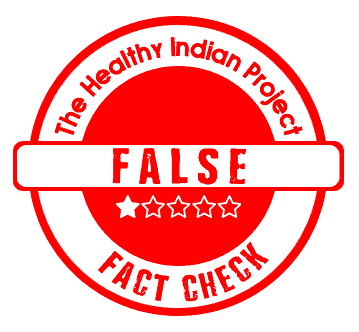 Multiple social media posts have claimed that monkeypox and autoimmune blistering disease (ABD) are the same and have been referenced as potential adverse events in the Pfizer safety document. We fact-checked and found the claim to be False.
The Claim
A social media user wrote, "Did you know a recently disclosed side effect by Pfizer of the vaccine is "Autoimmune Blistering Disease" also known as Monkeypox?".
Similar posts are available here and here.
Likewise, a Twitter user wrote, "When all the vaxers go ape 💩 over the next big fear, please remind them that Autoimmune Blistering Disease is on of the 1293 "KNOWN" side effects of the experimental mRNA Gene Therapy".
Similar Twitter posts are available here, here and here.
Fact Check
Is monkeypox an autoimmune blistering disease?
No. Monkeypox is a rare infectious viral disease caused by the monkeypox virus. The monkeypox virus belongs to the Orthopoxvirus genus in the family Poxviridae. According to a study, 'The genus Orthopoxvirus (family Poxviridae) is composed of 10 recognized viral species that infect vertebrates and cause serologic cross-reactions'. These viral species include variola virus (which causes smallpox), vaccinia virus (used in the smallpox vaccine), and cowpox virus. The symptoms of monkeypox are rash, fever, lymph node swelling, fatigue, malaise, etc.
On the other hand, autoimmune blistering diseases are a group of disorders in which antibodies attack healthy tissues, especially proteins that stick the different layers of skin together.
The diagnosis of both monkeypox and autoimmune blistering diseases are different. A pathologist detects viral genetic material to confirm monkeypox and autoantibodies or an immune system protein to confirm the autoimmune blistering disease.
Were monkeypox and autoimmune blistering disease suspected as adverse events in the Pfizer safety document?
No. The Pfizer safety document only suspects the autoimmune blistering disease as an adverse event on page number 31. There is no mention of monkeypox anywhere within the Pfizer safety document.
The Healthy Indian Project (THIP) media has already shown that the Pfizer safety document contains a list of all possible adverse events after taking the covid vaccine, which may or may not be associated with the vaccine. Reports like Pfizer's safety document help understand the possibility of an adverse event occurring due to an underlying disease, medical history or some other unknown factors.
Another evidence of no relation between the Pfizer vaccine and monkeypox lies within the mode of viral transmission. Monkeypox is contagious and has a human-to-human transmission. Whereas, Pfizer covid vaccine does not have a live virus, so there is no chance of viral transmission.
In conclusion, both monkeypox and autoimmune blistering disease have a different mechanism of attack and diagnosis. Also, the Pfizer safety document has mentioned only the autoimmune blistering disease under the list of adverse events after taking the covid vaccine.
Disclaimer: Medical Science is an ever evolving field. We strive to keep this page updated. In case you notice any discrepancy in the content, please inform us at [email protected]. You can futher read our Correction Policy here. Never disregard professional medical advice or delay seeking medical treatment because of something you have read on or accessed through this website or it's social media channels. Read our Full Disclaimer Here for further information.