Quick Take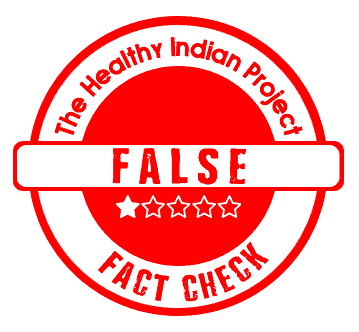 A social media post claims that the disease Herpes is caused by a parasitic worm, and not a virus. We fact-checked and found that the claim is false.
The Claim
"Herpes! Let's Talk About It. It's not a virus. It's a parasitic worm … a helminth ! The feces the parasitic worm leaves behind creates overload of toxins! Helminths are not harmful to us until it enters the blood stream. It hides at the bottom of your spine (sacrum) and at the top of your spine where the bottom of the brain and ganglia connects! In order to heal yourself, you must do a metal detox, parasite detox, colon cleanse, then I recommend a blood purifier!," reads a Facebook post.
The post can be seen here and a screenshot is given below.
Fact Check
What is Herpes?
Herpes simplex is a common viral infection. If you've ever had a cold sore or fever blister, you picked up the herpes simplex virus. Most cold sores are caused by herpes simplex virus type 1 (HSV-1). 
What is the cause of Herpes?

The herpes simplex virus comes in two forms: herpes simplex virus type 1 (HSV-1) and herpes simplex virus type 2 (HSV-2). A closely related herpes simplex virus, HSV-2, causes most cases of genital herpes. But either HSV-1 or HSV-2 can cause a herpes sore on the face or genitals.
HSV-2 (genital herpes) are commonly spread through sexual activity, such as anal, vaginal and oral sex.
HSV-1 (oral herpes) can be spread through oral bodily fluids contacts like during kissing or with skin to skin contact with a cold sore.
Do Helminth parasitic worms cause Herpes?
No. There is no medical evidence to prove the claim that helminth worms like tapeworms and roundworms can cause Herpes.
There is one singular study done on mice that showed that "helminth-infected mice developed significantly more severe symptoms after infection with a genital herpes viruses." However, there is no study that showed that helminth worms can cause genital or oral Herpes.
Disclaimer: Medical Science is an ever evolving field. We strive to keep this page updated. In case you notice any discrepancy in the content, please inform us at [email protected]. You can futher read our Correction Policy here. Never disregard professional medical advice or delay seeking medical treatment because of something you have read on or accessed through this website or it's social media channels. Read our Full Disclaimer Here for further information.