Quick Take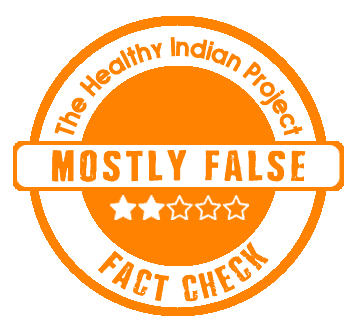 A social media post claims that drinking alcohol is totally safe during breastfeeding. We fact-checked and found this claim to be Mostly False.
The Claim
A social media user shared a video on Facebook captioned "Safe to have a drink while nursing." The video explains, "So it's actually totally safe to drink alcohol while you're breastfeeding as long as you're sober enough to hold the baby and not hurt yourself or the baby or fall asleep."
Fact-Check
How safe is it to drink alcohol while breastfeeding?
According to the CDC, not drinking alcohol is the safest option for breastfeeding mothers. One standard drink a day can be considered moderate alcohol consumption for a breastfeeding mother. If the mother waits at least 2 hours after a single drink before nursing, it is not known to be harmful. However, consumption of above moderate levels can be damaging to both the mother and the infant. Please note that nursing before 2 hours can be detrimental. After an alcoholic beverage is consumed, the alcohol levels are usually highest in breast milk 30-60 minutes. After its consumption, it can generally be detected in breast milk for about 2-3 hours. The infant's development, growth, sleep patterns, and the mother's judgment and ability to safely care for her child can be impaired by its consumption.
What is alcohol's effect on lactation?
The National Institute on Alcohol Abuse and Alcoholism states that pregnant women are discouraged from drinking alcohol because of alcohol's detrimental effect on fetal development, but many cultures encourage breastfeeding women to drink alcohol to optimize infant nutrition and breast milk production. However, maternal alcohol consumption may slightly reduce milk production. Furthermore, when a lactating woman drinks alcohol, it is transferred to her milk and thus consumed by the infant. This may adversely affect the infant's sleep and gross motor development and influence early learning about alcohol. Based on this, it would seem that the recommendation for a nursing mother to drink a glass of beer or wine shortly before nursing may be counterproductive.
Is drinking alcohol totally safe while breastfeeding?
Not exactly. Drinking alcohol is not totally safe during breastfeeding. The American Academy of Pediatrics recommends that alcohol intake by a lactating mother should only be occasional. Moreover, The American College of Obstetricians and Gynecologists and the American Academy of Family Physicians recommend that if a woman who is breastfeeding drinks, they should drink in moderation.
However, certain studies recommend that "exposing infants to alcohol through breastmilk may cause dose-dependent reductions in their cognitive abilities. The possible long-term effects of alcohol in mother's milk are still unknown."
Therefore, it is safest for women to abstain entirely from alcohol intake until they no longer breastfeed or avoid breastfeeding in the hours immediately after alcohol intake.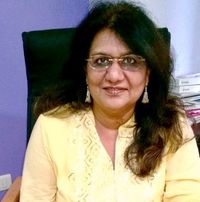 Dr. Anita Gupta, Gynecologist and Associate Director at Fortis La Femme, GK, New Delhi, says, "Alcohol consumption is considered to be unsafe during breastfeeding as it can pass into the breastmilk and can lead to sleepiness in the baby and its consumption is also considered to reduce the baby's feed. Even though certain people believe that consumption in moderate amounts can be allowed but it comes with a lot of risks for the baby. It is, therefore, advisable to avoid any consumption during pregnancy as well as during breastfeeding."
Disclaimer: Medical Science is an ever evolving field. We strive to keep this page updated. In case you notice any discrepancy in the content, please inform us at [email protected]. You can futher read our Correction Policy here. Never disregard professional medical advice or delay seeking medical treatment because of something you have read on or accessed through this website or it's social media channels. Read our Full Disclaimer Here for further information.