Quick Take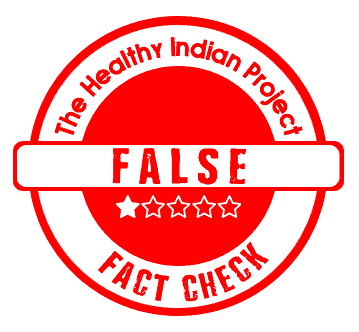 A video on social media claims Covid vaccines are creating engineered biostructures inside arteries. We fact-checked and found the claim to be False.
The Claim
A social media user named JSlayUSA published a video on Facebook that says 'Look, this is what's in people's body. This is what's being removed from people's damaged hearts and you can see why. I mean, my God. This is coming out of people who were formerly alive. People are walking around with these things growing inside their arteries and blood vessels. OK? These are massive. These are not the size of just one protein. These are like billions of proteins'.
Fact Check
Is Covid vaccine creating engineered biostructures inside arteries?
It does not seem so. There is no credible published evidence that confirms Covid vaccine is creating engineered biostructures inside arteries. The video has mentioned Centers for Disease Control and Prevention (CDC) at the bottom but we haven't found any evidence that shows CDC has found unusual structures following Covid vaccine. On the contrary, the CDC website recommends Covid vaccine to reduce the chance of getting Covid infection or associated complications.
Despite what the speaker claims in the video, it is difficult to know if the structure has actually been taken out from a human body. During our preliminary search, we found the gelatinous mass being referred to as engineered biostructures are actually a cast of the airways. Healthfeedback.org has also debunked the claim made in the video.
The video is published by InfoWars TV, a media website described as an American far-right conspiracy theory and fake news site by Wikipedia. We also found that the video has a TikTok watermark and at the same time has CDC written at the bottom which puts its credibility in question.
THIP MEDIA TAKE: No credible published evidence confirms Covid vaccine is creating engineered biostructures inside arteries. Hence, the claim is false until proven otherwise.
Disclaimer: Medical Science is an ever evolving field. We strive to keep this page updated. In case you notice any discrepancy in the content, please inform us at [email protected]. You can futher read our Correction Policy here. Never disregard professional medical advice or delay seeking medical treatment because of something you have read on or accessed through this website or it's social media channels. Read our Full Disclaimer Here for further information.