Quick Take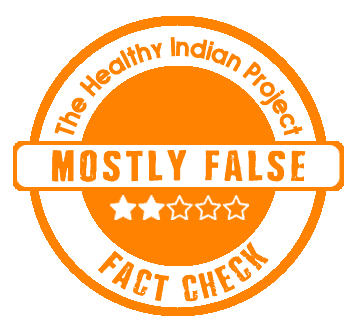 After a research website wrote about male infertility might be a new symptom of long covid, several social media users have shared this article to claim covid vaccine is causing male infertility. We fact-checked and found the claim to be Mostly False.
The Claim
A research website named StudyFinds published an article titled, "Male infertility may be a new symptom of long COVID". This article referred to a (2022) research that compared semen of healthy subjects with covid-19 recovered men only to find alteration in the semen proteome in recovered men.
Referring to the StudyFind article, a Twitter user wrote, "More likely the shot. Another cover up.". While, another Twitter user wrote, "Blame it on everything except the Vaccine".
Fact Check
Is Covid vaccine causing male infertility?
Not exactly. No evidence suggests that covid vaccine can cause male infertility. The (2022) research referred by StudyFinds found alterations in the semen proteome in covid-19 recovered men. Authors believed these alterations were a disruption in the normal functioning of male reproduction after clinical remission. But this paper clearly states, "hence, to understand fertility-related biological processes triggered by this infection, a protracted evaluation of the consequences of COVID-19 in recovered men is warranted".
Besides this, another (2021) study did not show any sign of reducing male fertility due to the covid vaccine.
There is no evidence of male infertility due to the covid vaccine. But some published papers have shown that covid virus may negatively impact male fertility to cause an effect that may last temporarily.
But, the covid vaccine does not reduce the chance of conception. The same has been confirmed by the National Institutes of Health website, which clearly states 'COVID-19 could temporarily reduce male fertility'. But covid 'vaccination for couples seeking pregnancy does not appear to impair fertility'.
Also, the Centers for Disease Control and Prevention (CDC) website recommends that 'COVID-19 vaccination is recommended for people who are trying to get pregnant now or might become pregnant in the future, as well as their partners'.
In conclusion, the covid virus may negatively affect male fertility for a short period, but no evidence confirms covid vaccine can cause male infertility.
Disclaimer: Medical Science is an ever evolving field. We strive to keep this page updated. In case you notice any discrepancy in the content, please inform us at [email protected]. You can futher read our Correction Policy here. Never disregard professional medical advice or delay seeking medical treatment because of something you have read on or accessed through this website or it's social media channels. Read our Full Disclaimer Here for further information.