Quick Take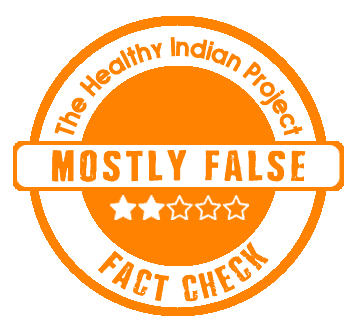 In March 2022, the Australian government officially announced the spread of the Japanese encephalitis virus. After the announcement, several social media users claimed the Covid-19 vaccine caused Japanese encephalitis virus. We fact-checked and found the claim to be Mostly False.
The Claim
On March 1, 2022, the Australian government announced a media release, "Japanese encephalitis detected in Eastern Australia". After this announcement, a Facebook user wrote, "I am a nurse, was mandated the shot. I was having health issues after my 2nd Mod. I went to 2 walkins and was refused medical care because they said I had symptoms of Covid. I never had Covid and was eventually diagnosed with autoimmune encephalitis… after much damage to my brain and out of work without pay".
A Twitter user wrote, "Encephalitis is 'inflammation of the brain'. Japanese Encephalitis is a type of encephalitis supposedly caused by a virus, not yet isolated. Encephalitis is listed over 30 times as an adverse effect of the Pfizer vaccine".
Similar social media posts and a BITCHUTE video are available online.
Fact Check
What is the Japanese encephalitis virus?
Japanese encephalitis virus is a viral brain infection that spreads through mosquito bites and causes inflammation in the central nervous system (CNS). The Australian Department of Health website has shown that the Japanese encephalitis virus is not new and is endemic to parts of Asia and the Australian Torres Strait region.
Is Japanese encephalitis virus a risk factor of Covid vaccine?
It does not seem so. There is no scientific evidence that confirms the Japanese encephalitis virus is a risk factor of the covid vaccine.
The available literature only suggests that the Japanese encephalitis virus is spread by the mosquito bite and not by vaccine.
A few research papers have analysed the possible link between encephalitis and a specific covid vaccine. But these papers clearly mention that the complication of post-vaccinal encephalitis after covid vaccination still appears to be very rare. Also, these studies have specifically linked autoimmune encephalitis with the covid vaccine.
Autoimmune encephalitis occurs when the faulty immune system attacks both toxic and healthy cells. Autoimmune encephalitis is a secondary condition in which known toxic antibodies such as anti-NMDAR, anti-GABABR and LGI1 attack healthy brain cells to cause inflammation. There is no scientific evidence that related these toxic antibodies with covid vaccines.
However, a (2021) study has highlighted that there may exist some antibodies that respond to unknown antigens to induce autoimmune encephalitis following Japanese encephalitis. But this study is merely speculation that does not seem to provide any concrete conclusion.
Furthermore, it is also misleading to say that encephalitis is a side effect of the Pfizer vaccine on the basis of the recently released report titled 'CUMULATIVE ANALYSIS OF POST-AUTHORIZATION ADVERSE EVENT REPORTS OF PF-07302048 (BNT162B2) RECEIVED THROUGH 28-FEB-2021'.
The Healthy Indian Project (THIP) has already discussed in detail that the Pfizer safety document has listed all the adverse events irrespective of whether the Pfizer vaccine has caused them or not here.
Hence, due to grave lack of proper scientific evidence, it cannot be established that the Japanese encephalitis virus is a risk factor of the covid vaccine.
Disclaimer: Medical Science is an ever evolving field. We strive to keep this page updated. In case you notice any discrepancy in the content, please inform us at [email protected]. You can futher read our Correction Policy here. Never disregard professional medical advice or delay seeking medical treatment because of something you have read on or accessed through this website or it's social media channels. Read our Full Disclaimer Here for further information.