Quick Take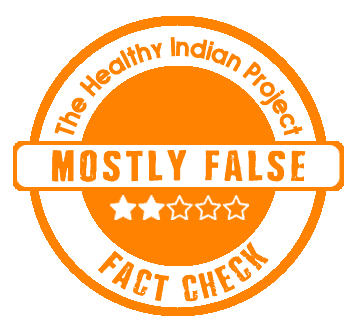 A post on Facebook claims, "Starch is a chemical." It further states, "It slowly poisons the membrane and destroys cells." We fact-checked and found this claim to be Mostly False.
The Claim
A post is being shared on Facebook reads, "Starch is not written in most of our food but it is certainly there. Starch is a binder, a chemical. Starch can be found in everything unnatural. When starch is consumed the body converts it into carbonic acid. It slowly poisons the membrane and destroys cells." The screenshot of the post is attached below.
Fact Check
What is starch?
Starch is a carbohydrate that exists in many foods, including grains, vegetables, and fruits. As per the definition, "Starch is a white odourless tasteless granular or powdery complex carbohydrate (C6H10O5)x that is the chief storage form of carbohydrate in plants, is an important foodstuff, has demulcent and absorbent properties, and is used in pharmacy especially as a dusting powder and as a constituent of ointments and pastes." It is mostly used for cooking. Another kind of starch is used for laundry purposes.
Why is starch needed by the human body?
Starch is one of the primary sources of energy for us. It is consumed by most of us on a daily basis. Since it is a source of carbohydrates, it's needed by the body to function. NHS states, "Starchy foods are a good source of energy and the main source of nutrients in our diet. They contain fibre, calcium, iron, and B vitamins.
Is starch harmful to the human body?
In certain cases. Generally, naturally occurring starch is an essential part of a balanced diet and isn't harmful to the human body. However, people who are suffering from Diabetes or Congenital sucrase-isomaltase deficiency (CSID) need to regulate their starch intake. Also, moderate consumption of starch is safe, but if it is consumed in high amounts on a regular basis, it leads to an increased risk of diseases such as diabetes, heart disease, obesity, etc.
It must be noted that consuming refined starch in large amounts is harmful for the body. It can lead to starch poisoning, causing a blockage in the intestines and stomach pain. Poisonings from laundry starch are more serious.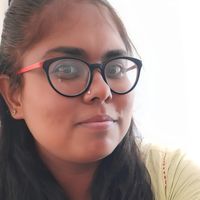 Dt. Kamna Tank, Certified Dietician at Nutrificious Diet Clinic, further adds, "Diets high in refined starch pose a higher risk of obesity, heart disease, diabetes, etc. It can even spike the blood sugar level rapidly and then fall sharply. This is important for the people who are having diabetes, since their system cannot remove sugar from blood. Some of the examples of refined starches are pasta, potatoes, white bread, White rice, etc."
What are the main groups of starch?
Chemically, it is a chain of glucose molecules which are bound together, to form a bigger molecule, which is called a polysaccharide. According to the Journal of Food Science and Technology, "The starch can be divided into three main groups, which include: native starch (includes that starch which after its extraction from its source is not subjected to any treatment, modified starch (includes that starch in which if any one or more of the original characteristics of the native starch has been altered or modified), and hydrolyzed starch (includes that starch in which the polymeric chains are broken into simple sugars like maltose)."
Is starch a man-made chemical?
No. Starch is a carbohydrate that is naturally found in many grains and vegetables. Its primary sources include maize, wheat, potatoes, rice, peas, pulses, etc. However, for the preparation of starch to be used in confectionaries, baked foods, etc., starch is modified chemically. Various processes such as hydrolysis, esterification, etherification and oxidation are done in order to modify it. As published in the Journal of Food Science and Technology, "Food products containing starch (amylum) are rich sources of energy and are consumed in the form of a staple diet. It may be present in the roots, tubers and seeds of the plant kingdom. " It further states that "main sources of the starch include maize (73%), tapioca (11%), wheat (9%), potatoes (6%), and others (2–3%)."
Disclaimer: Medical Science is an ever evolving field. We strive to keep this page updated. In case you notice any discrepancy in the content, please inform us at [email protected]. You can futher read our Correction Policy here. Never disregard professional medical advice or delay seeking medical treatment because of something you have read on or accessed through this website or it's social media channels. Read our Full Disclaimer Here for further information.