Quick Take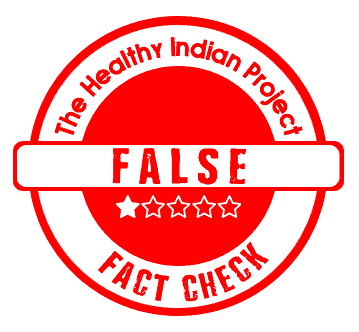 A video surfacing on social media claims 'The antidote that we've seen now, and we have tons and tons of research, is urine therapy'. We fact checked and found it to be False.
The Claim
An anti-vaccine activist, Christopher Keys, in a video claims that 'that it's very possible, probable, we have the antidote, okay? And the antidote is even for those that have been vaccinated and the research he's already sent me just blew me away." He further states that ' The antidote that we've seen now, and we have tons and tons of research, is urine therapy.'
The social media post can be found here and a screenshot is attached below.
Fact Check
What treatments are available for COVID-19?
The FDA has approved the antiviral drug Veklury (remdesivir) for adults and certain pediatric patients with COVID-19 who are sick enough to need hospitalization.
The FDA has issued Emergency Use Authorization (EUA) for several monoclonal antibody treatments for COVID-19 for the treatment, and in some cases prevention (prophylaxis), of COVID-19 in adults and pediatric patients. Therapeutic products authorized under an EUA are listed on the FDA's EUA page. These products are not a substitute for vaccination against COVID-19.
The FDA's list lacks urine therapy as an option.
Can urine be used for medical purposes?
No. There's no scientific evidence to support claims that drinking urine is beneficial. On the contrary, research suggests that drinking urine can introduce bacteria, toxins, and other harmful substances into your bloodstream.
Dr. Anthony Pizon, Chief of Medical Toxicology at the University of Pittsburgh Medical Center, say that there are antimicrobial products in urine and historical evidence shows that some cultures consumed urine for medical purposes. However, no evidence exists for urine serving as a treatment for COVID-19 or any other illness.
Is Urine proven to be a cure for Covid?
No evidence exists which proves that urine can serve as treatment for Covid. Rather, humans excrete waste and toxins through urine, drinking it can expose one to the chemicals and drugs consumed previously.
Due to the lack of evidence which proves urine therapy to be an antidote to Covid, the claim is false.
Disclaimer: Medical Science is an ever evolving field. We strive to keep this page updated. In case you notice any discrepancy in the content, please inform us at [email protected]. You can futher read our Correction Policy here. Never disregard professional medical advice or delay seeking medical treatment because of something you have read on or accessed through this website or it's social media channels. Read our Full Disclaimer Here for further information.