Quick Take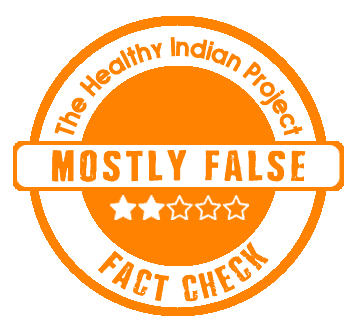 A social media post claims that using coconut oil for brushing prevents tooth decay better than any toothpaste. We fact checked and found this claim to be Mostly False.
The Claim
'Coconut oil is better than any toothpaste' says a social media post. The post can be found here and a screenshot is given below.
FACT CHECK
Does Coconut Oil have any benefit for oral health?
Yes, maybe. There are some scientific evidence for coconut oil being beneficial for oral health.
Oil pulling, an ancient Ayurvedic technique of swishing oil in the mouth, has been found to be useful for maintaining good oral health due to its anti-microbial properties. Some researches show that it can also be useful against bad breath, tooth decay, and gum disease. While there are a number of studies done, each proving coconut oil's benefit for oral health, at varied degree, many other scientists are still not convinced. In an article written in the Nature, reviewers called for "more rigorous and better reported clinical trials"
Is Coconut Oil better than toothpastes?
No. There is no scientific evidence that proves coconut oil can be better than regular toothpastes. We could not find any medical research that compares the two.
While oil pulling with coconut oil can be a great addition to your oral hygiene routine, it should not be a replacement for standard mouth care. The best way to maintain a healthy mouth is to brush and floss your teeth twice daily using toothpaste.
According to Dr. Sweta Bajaj, BDS, "Coconut oil fights against streptococcus bacteria. It causes bacterial attack in the mouth causing decay, stops bad breath, improves the health tone of gums, improves bleeding gums, and reduces plaque deposit and consequently less tooth decay. But maintaining regular hygiene along with it is also important.
Coconut oil could be used as a mouthwash but brushing teeth twice a day with toothpaste and scraping tongue with a tongue cleaner is essential for maintaining good oral hygiene."
Disclaimer: Medical Science is an ever evolving field. We strive to keep this page updated. In case you notice any discrepancy in the content, please inform us at [email protected]. You can futher read our Correction Policy here. Never disregard professional medical advice or delay seeking medical treatment because of something you have read on or accessed through this website or it's social media channels. Read our Full Disclaimer Here for further information.