Does Clint Eastwood suffer from the Ligma virus infection?
No, as per the official websites of the World Health Organization and the Centers for Disease Control and Prevention, there is no such virus as the Ligma Virus. Consequently, this virus is a fake entity. Furthermore, Clint Eastwood's illness and hospitalization have not been mentioned in any of his official statements. As a result, the assertion is questionable and unreliable.
Quick Take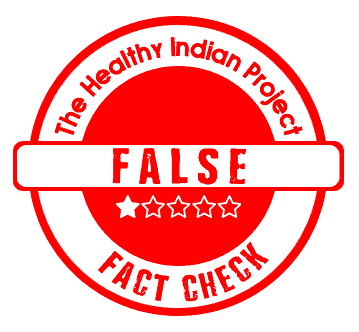 According to a social media post, Clint Eastwood allegedly underwent hospitalization following a fatal Ligma viral infection. We verified the assertion. Our research has determined that the claim is False.
The Claim
A widely shared social media post from Dec 28, 2022, with the caption "Clint Eastwood on Life Support After the Deadly Ligma Virus Spreads Through His Body," claims that Clint Eastwood, 92, was rushed to the nearby Carmel Hospital after contracting the deadly Ligma virus, which took over his vital organs.
Fact Check
Is the shared post trustworthy?
No, not at all. We used the post's shared image to conduct a Google reverse image search. Our findings show that the image depicting the hospitalized individual is unrelated to Clint Eastwood, indicating that it is likely a composite of several images.
Clint Eastwood is a well-known American actor who first rose to fame in the 1960s as one of Hollywood's biggest stars before developing into a prolific and well-known director-producer. We searched for a press release or official announcement regarding Clint Eastwood's illness brought on by the Ligma virus but were unable to locate any. Further to that, he didn't mention any such news on his official account on Twitter. Instead, on December 26, 2022, the veteran actor sent out an official tweet to wish all of his fans a Merry Christmas. Thus, the claim is unreliable.
The Ligma virus: does it really exist?
No, the existence of the ligma virus is not supported by any strong evidence. This is due to the fact that the World Health Organization's most recent list (2023) of the world's most lethal diseases does not include the term "ligma viral infection." The priority diseases at the moment are COVID-19, Crimean-Congo hemorrhagic fever, Ebola virus disease, Marburg virus disease, Lassa fever, Middle East respiratory syndrome coronavirus (MERS-CoV), severe acute respiratory syndrome (SARS), Rift Valley fever, Zika, and "Disease X."
The name 'Ligma viral infection' is not mentioned on the Centers for Disease Control and Prevention's official website. Instead, the website lists the names of infectious outbreaks  norovirus, salmonella, listeria , and hepatitis of unknown cause in children in the US. Therefore, Ligma virus infection is not an actual disease.
Why are viral infections harmful to human health?
A virus is a tiny germ. Given that they are made from protein-coated genetic material, these little hijackers enter living, healthy human cells and multiply there, destroying or harming human health. These infected copies could be the cause of deadly diseases like COVID-19, Ebola, and HIV/AIDS, as well as common infectious diseases like the flu and other illnesses that target different human organs.
The possibility that a viral infection may not always result in illness should be emphasized. Perhaps one's immune system could fight it off. And for most of the viral infections, the only necessary treatment could be short-term symptomatic relief. Despite the accessibility of antiviral drugs, vaccinations are typically the best line of defense against catching any viral illness.
THIP MEDIA TAKE: Some viral infections, however, can be harmful to people's health. Nevertheless, the WHO and CDC state that there is no such virus as the ligma virus. Additionally, none of Clint Eastwood's official statements have made reference to his illness caused by the same. Thus, we draw the conclusion that the claim is false.
Disclaimer: Medical Science is an ever evolving field. We strive to keep this page updated. In case you notice any discrepancy in the content, please inform us at [email protected]. You can futher read our Correction Policy here. Never disregard professional medical advice or delay seeking medical treatment because of something you have read on or accessed through this website or it's social media channels. Read our Full Disclaimer Here for further information.