Quick Take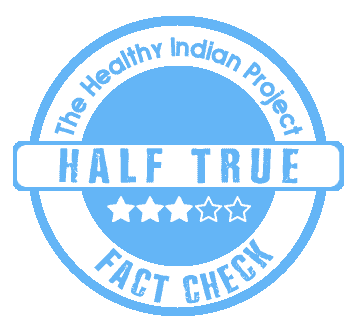 Various social media posts claim that antineoplaston therapy developed by Dr. Stanislaw Burzynski is an effective cure for cancer. We fact-checked and found this claim to be Half true.
The Claim
A Twitter post reads, "#Antineoplaston therapy is a type of alternative treatment. There is not enough reliable evidence that it can help to treat cancer." WRONG! Watch https://youtube.com/watch?time_continue=2146&v=Lvvh1PErwYc…
Care to comment? It clearly works for many people!!"
However, the link for the Youtube video mentioned here is no more available.
A similar Tweet on Twitter also states the same.
Fact Check
What is antineoplaston therapy?
Antineoplastons are chemical compounds found normally in blood and urine. They are made up of amino acids and peptides. Amino acids are the building blocks of protein. Two or more amino acids form a peptide.
In 1976, an experimental cancer therapy was found by Dr. Burzynski that is purported to provide a natural biochemical substance (antineoplastons) that is excreted and, therefore, lacking in people with cancer. He believed that by providing cancer patients with supplemental doses of these compounds, he could help to 'reprogram' cancer cells so that they stop dividing and eventually die off and prevent abnormal cell growth. Initially, these antineoplastons were isolated from human urine but are now synthesized from readily available chemicals in the developer's laboratory.
Is antineoplaston therapy an effective cancer cure?
Not exactly. There is currently no evidence to support the effectiveness of antineoplaston therapy in treating cancer. Antineoplaston therapy is an investigative cancer treatment. No randomized controlled trials showing the effectiveness of antineoplastons have been published in the peer-reviewed scientific literature.
Dr. Moujhuri Nandi, Consultant Radiation Oncologist at Karkinos Healthcare Pvt. ltd. opines her view by stating, "Antineoplastons refer to a group of drugs that contain naturally occurring chemical compounds found in human blood and urine. These drugs consist of a combination of amino acid derivatives, peptides, and amino acids. However, the U.S. Food and Drug Administration has not approved them for the prevention or treatment of any disease.
To date, no randomized controlled trials have been published in the scientific literature to demonstrate the effectiveness of antineoplastons as a form of anti-cancer therapy. Furthermore, the potential adverse effects of antineoplaston therapy range from mild and short-lasting symptoms such as nausea, vomiting, fever, chills, abdominal gaseous distention, and maculopapular rash to severe neurologic toxicity that may require discontinuation of therapy for some patients."
Decades after development, it still lacks FDA approval for general use. A document by the FDA also cites various cases in which the patients undergoing this treatment experienced adverse symptoms.
Additionally, Memorial Sloan Kettering Cancer Center also states that there is no conclusive evidence to support the antineoplaston theory.
There are various side effects associated with its use. The adverse effects range from mild ones, such as nausea, vomiting, fever, dizziness, high blood pressure, dry skin, etc., to severe ones, like sleepiness, confusion, seizures, and swelling near the brain.
Furthermore, no phase III, randomized, controlled trials of antineoplastons as a treatment for cancer have been conducted.
Disclaimer: Medical Science is an ever evolving field. We strive to keep this page updated. In case you notice any discrepancy in the content, please inform us at [email protected]. You can futher read our Correction Policy here. Never disregard professional medical advice or delay seeking medical treatment because of something you have read on or accessed through this website or it's social media channels. Read our Full Disclaimer Here for further information.