Quick Take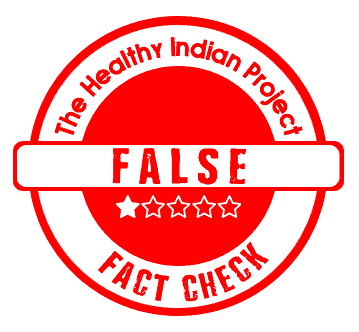 A social media post claims that in Alabama, a young rape victim must carry the baby to term or be thrown in prison for life. We fact-checked and found this claim to be False.
The Claim
A social media post reads "In Iran if a 12-year-old girl is raped and impregnated by her father, she must carry the baby to term, or be thrown in prison for life.
Wait, sorry, no.
That's Alabama."
A screenshot of the post can be seen below.
Fact-Check
Is a woman allowed to undergo an abortion in Alabama?
Yes. According to the Alabama Code Title 26. Infants and Incompetents § 26-23A-4, "Except in the case of a medical emergency, no abortion shall be performed or induced without the voluntary and informed consent of the woman upon whom the abortion is to be performed or induced." This Code further provides various clauses regarding abortion, such as informing the woman, situations when abortion is allowed post 19 weeks of gestational age, etc.
Is Abortion illegal in Alabama?
No. According to the Alabama Code Title 13A. Criminal Code § 13A-6-1, clause (d) states that "Nothing in Article 1 (CRIMINAL HOMICIDE) or Article 2 (HOMICIDE) shall permit the prosecution of (1) any person for conduct relating to an abortion for which the consent of the pregnant woman or a person authorized by law to act on her behalf has been obtained or for which consent is implied by law or (2) any woman with respect to her unborn child."
Clause (e) further clarifies by stating "Nothing in this section shall make it a crime to perform or obtain an abortion that is otherwise legal. Nothing in this section shall be construed to make an abortion legal which is not otherwise authorized by law."
Can a woman be thrown into prison for abortion in Alabama?
Not yet. In 2019, Alabama Gov. Kay Ivey signed into law a bill designed to essentially ban abortion in the state, except for when an abortion is sought during a pregnancy that puts the mother's life in danger.
Still, the act House Bill 314, The Human Life Protection Act, also known as House Bill 314 (HB 314) and the Alabama abortion ban, is an Alabama statute enacted on May 15, 2019, that was set to impose a near-total ban on abortion in the state starting in November 2019. It only criminalizes abortion providers, not the patients who receive the abortion. Section 5 of HB314 states that "No woman upon whom an abortion is performed or attempted to be performed shall be criminally or civilly liable. Furthermore, no physician confirming the serious health risk to the child's mother shall be criminally or civilly liable for those actions."
Additionally, the act is not enforced in Alabama at the time of writing, as it was blocked by a lawsuit in 2019.
Furthermore, the Supreme Court decision Roe v. Wade stated that abortion is a constitutional right. As per this decision, the state laws that completely ban abortion are considered unconstitutional. Until this article was published, there is no law that is making abortion unconstitutional, making the claim false until there is a law that makes the claim false.
Disclaimer: Medical Science is an ever evolving field. We strive to keep this page updated. In case you notice any discrepancy in the content, please inform us at [email protected]. You can futher read our Correction Policy here. Never disregard professional medical advice or delay seeking medical treatment because of something you have read on or accessed through this website or it's social media channels. Read our Full Disclaimer Here for further information.