Quick Take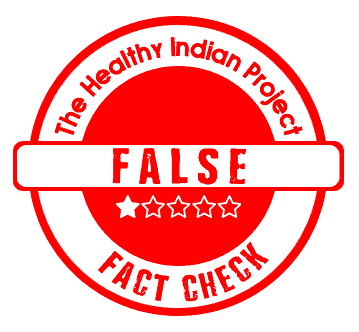 A Montreal-based research group published an article claiming that Johns Hopkins University confirms the PCR test secretly vaccinates people. We fact-checked and found the claim to be false.
The Claim
The Montreal-based Centre for Research on Globalisation published an article named, "Johns Hopkins University Confirms: You Can be "Vaccinated" with a PCR Test, Even Without Knowing". The article explains how micro-devices named theragrippers can be used to insert drugs inside a person.
Social media users have shared the article on Facebook and Twitter.
Fact Check
What is a Theragripper?
Theragripper is a microdevice invented by Johns Hopkins University that can slowly release drugs into the body through the gastrointestinal tract.
The "theragrippers" are made of metal, each roughly the size of a dust speck, can potentially carry any drug and release it gradually into the body.
John Hopkins published about the technology in March 2020.
Can 'theragrippers' be used to deliver drugs inside human bodies?
Yes. As per the initial reports published the technology can be used to deliver drugs inside our bodies. However, the tests are done on animal models at the moment and there is no reports about the technology being used currently in any medical applications.
What is a PCR test?
PCR is an abbreviation for Polymerase Chain Reaction. PCR test is widely used to detect covid positive people as the test can trace viruses in the earliest stages of infection. During the PCR test, the sample DNA is copied multiple times to detect the virus. However, the covid virus is made of RNA for which Reverse Transcription PCR (rtPCR) test is done. During rtPCR, the sample RNA is converted into DNA before copying using PCR equipment.
Is Theragripper being used to secretly vaccinate people through PCR testing?
No evidence proves PCR testing can secretly vaccinate people against the Covid virus. The claim has been circulating since 2021 with the intent to spread misinformation on social media.
The press release by the university about theragrippers was published in 2020 and is not a new confirmation. The report clearly mentioned that Theragrippers have been tested only on animals to deliver pain-relieving drugs. There have been no recent communication from John Hopkins about using theragrippers is being put to production for real life use.
Moreover, theragrippers have not been approved by any agency worldwide for delivering drugs to humans.
The U.S. Food and Drug Administration website and the Indian Ministry of Health and Family Welfare website have set guidelines to avoid tampering with the covid sample.
Disclaimer: Medical Science is an ever evolving field. We strive to keep this page updated. In case you notice any discrepancy in the content, please inform us at [email protected]. You can futher read our Correction Policy here. Never disregard professional medical advice or delay seeking medical treatment because of something you have read on or accessed through this website or it's social media channels. Read our Full Disclaimer Here for further information.