Quick Take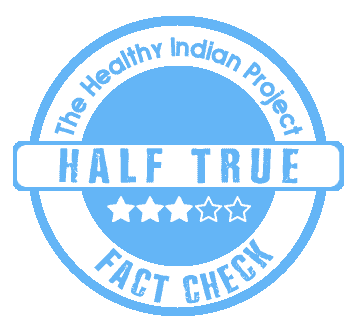 A social media post claims that average testosterone has fallen close to 50% in the last 2 decades. We fact-checked and found this claim to be Half-true.
The Claim
A post on Twitter reads "Here's a cheery Friday fact. An average 22 year-old male today has roughly the same testosterone levels as a 67 year old had in the year 2000. Average testosterone has fallen close to 50% in the last 2 decades, and nobody is talking about it."
Fact-Check
What is testosterone?
Testosterone is a sex hormone that is made in the testicles. It is important for normal sexual development and functions in males. It is responsible for the growth of body and facial hair, a deeper voice, and muscle strength in males. The American Urology Association (AUA) identifies low blood testosterone (Low-T) as less than 300 nanograms per deciliter (ng/dL).
Is testosterone level dropping in males?
Yes. A 2007 study in the Journal of Clinical Endocrinology and Metabolism, revealed that "Recent years have seen a substantial, and yet unrecognized, age-independent population-level decrease in T (Testosterone level) in American men, potentially attributable to birth cohort differences or to health or environmental effects not captured in the observed data."
According to a report from JAMA, testosterone therapy among American men is increasing with time.
Have testosterone levels dropped by 50% in the recent decades?
Not exactly. As per a study done by European Urology, "The mean testosterone levels declined over time: TT levels were lower in the later (2011–2016) than in the earlier (1999–2000) cycles (all p < 0.001). Testosterone deficiency has a prevalence of 20% among adolescent and young adult (AYA) males."
A study done in 2007 showed that testosterone decreased by about 22% from 1985-1987 to 2002-2004. Similarly, another study done in 2021 found a roughly 25% decrease between 1999 and 2016.
Even though the levels have dropped, but according to the current data available, the number is not exact 50%. So, until there is substantial evidence that proves that the levels have decreased by exact 50%, the claim remains half-true.
Disclaimer: Medical Science is an ever evolving field. We strive to keep this page updated. In case you notice any discrepancy in the content, please inform us at [email protected]. You can futher read our Correction Policy here. Never disregard professional medical advice or delay seeking medical treatment because of something you have read on or accessed through this website or it's social media channels. Read our Full Disclaimer Here for further information.