Quick Take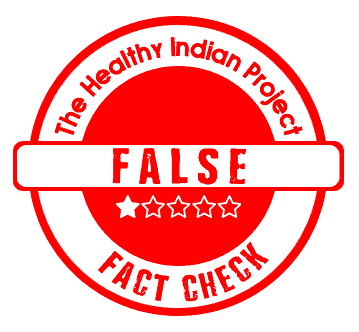 A number of social media posts and blogs have claimed that New Zealand has approved euthanasia for Covid-19 patients. We fact-checked and found the claim to be False.
The Claim
"New Zealand Government Approves Euthanasia for COVID Patients" writes a blog.
"Patients admitted to hospital with COVID-19 can die by euthanasia if doctors decide they might not survive, the New Zealand government has declared. That'll certainly increase the numbers. There's evil afoot," writes a social media user.
Another social media user claims, "New Zealand okays euthanasia for COVID patients. It would not be hard to envisage a situation in which a speedy COVID-19 rise could result in pressure to utilize euthanasia and assisted suicide as tools to resolve such a serious crisis. @TheConspiracyHole".
The blogs and posts can be seen here, here, here, and here.
Fact Check
What is euthanasia?
Euthanasia is a legal process of deliberately ending a life under the assistance of experience medical professionals. Assisted dying is a controversial moral issue that is debated in many countries and receives different considerations across various jurisdictions.
Has New Zealand approved euthanasia for Covid-19 patients?
No. The New Zealand govt. did not approve Euthanasia.
The misinformation spread after an apparent reply by the Ministry of Health on a query raised to them about whether Euthanasia is allowed for COVID-19 patients.
The ministry replied, ""Eligibility is determined on a case-by-case basis; therefore, the Ministry cannot make definitive statements about who is eligible. In some circumstances a person with COVID-19 may be eligible for assisted dying."
The ministry clearly mentioned that definitive statements cannot be made. Yet, the article claimed that assisted dying laws can be misused "as tools to resolve such a serious crisis" like an increase in Covid-19 hospitalizations. It was a presumption based on a hypothetical statement.
What is the 'New Zealand End of Life Choice Act 2019'?
On November 7, 2021, the New Zealand government made assisted dying legal under the 'End of Life Choice Act 2019'. More information on the act can be found here and here.
However, the law has been misjudged by social media users. The End of Life Choice Act 2019 is not specifically introduced to euthanize people with Covid-19.The act allows euthanasia for New Zealand people who are above 18 years of age and are likely to die within six months due to a terminal illness. More information related to guidelines for euthanasia in New Zealand can be seen here, here and here.
Disclaimer: Medical Science is an ever evolving field. We strive to keep this page updated. In case you notice any discrepancy in the content, please inform us at [email protected]. You can futher read our Correction Policy here. Never disregard professional medical advice or delay seeking medical treatment because of something you have read on or accessed through this website or it's social media channels. Read our Full Disclaimer Here for further information.