Has majority of COVID-19 patients on ventilators died?
Not exactly. The available evidence does not confirm that majority of COVID-19 patients on ventilator died. The outcome of COVID-19 patients put on ventilators can be very different. It depends on things like how sick they are, who they are, and how good the medical care is.
Quick Take
In a podcast with Elon Musk, Joe Rogan claimed that 80% of COVID-19 patients on ventilators died. We fact-checked and found the claim to be Mostly false.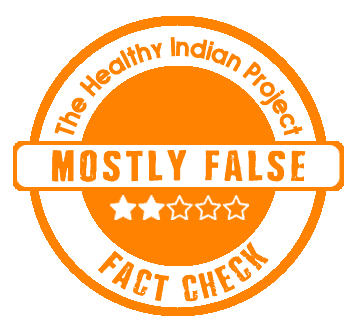 The Claim
On October 31, 2023, archived episode of The Joe Rogan Experience podcast, titled #2054 – Elon Musk, Joe Rogan stated that 80% of patients on ventilators died. Elon Musk responded by sharing his concerns, citing a conversation with doctors in Wuhan who emphasized the overuse of ventilators during the early stages of the pandemic. This podcast segment was later shared on Elon Musk's social media platform, X (formerly Twitter).
Fact Check
Has 80% Of COVID-19 patients put on ventilators died?
Not exactly. It is extremely difficult to confirm that 80% of COVID-19 patients put on ventilators died. This statement is not supported by accurate medical or scientific data. Neither Rogan nor Musk provided scientific evidence in the podcast to support their claim.
We researched and found research papers that have approximated this percentage to be around 50 and not 80. These papers have shown that the outcome of COVID-19 patients placed on ventilators can vary significantly depending on various factors, including the severity of the illness, patient demographics, and the quality of medical care provided.
Further same has been confirmed by Dr Sumit Aggarwal who is a Scientist (D) and Program officer, at the Division of Epidemiology & Communicable Diseases at the Indian Council of Medical Research, Department of Health Research, Ministry of Health and Family Welfare, Govt. of India, New Delhi. He informs, "There is no figure like this. This is not a rule, in fact survival depends on the patient's condition, severity of disease, associated comorbidities, and other clinical parameters."
Even the data published on the Indian Government website shows that the number of people cured/discharged are 4,44,67,877 and deaths are 5,33,294. So, it is important to rely on credible medical sources and research for accurate information regarding COVID-19 treatment and outcomes.
Also, this isn't the first time we have found inconsistent claims that say COVID-19 is unreal and has literally disappeared. In another claim, we debunked that CDC removed COVID-19 VAERS data from its website.
Disclaimer: Medical Science is an ever evolving field. We strive to keep this page updated. In case you notice any discrepancy in the content, please inform us at [email protected]. You can futher read our Correction Policy here. Never disregard professional medical advice or delay seeking medical treatment because of something you have read on or accessed through this website or it's social media channels. Read our Full Disclaimer Here for further information.