Quick Take
A media website falsely claims the WEF imposes new mandates on future offspring, banning natural conception and mandating lab-grown babies by 2030. Our fact-check confirms the claim is False.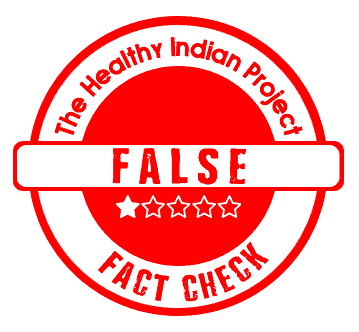 The Claim
The People's Voice article from June 8, 2023, falsely alleges that the World Economic Forum imposes new mandates on future human offspring. The headline states, "WEF Bans Natural Conception: All Babies Must Be Lab-Grown by 2030."
Fact Check
Did WEF say all babies must be lab-grown by 2030?
We found no evidence that confirms WEF has imposed new mandates on future human offspring. Also, there is no evidence to support the claim that the WEF has banned natural conception and is promoting the mandate for all babies to be lab-grown by 2030. Moreover, our research shows that WEF lacks the authority to enforce such mandates on sovereign countries.
A website named ThePeoplesVoice.tv published the article. This website is known for regularly sharing fabricated stories. We found evidence that shows The People's Voice, which used to be called Newspunch, is a well-known source of false information that has been around for a long time. They often spread stories that are not true.
Did WEF ban natural conception?
Our research shows that there is no mention of a ban on natural conception on the WEF's official website. The post also alleges that the WEF funded Japanese researchers in creating human eggs and sperm in a lab without the need for human sexual reproduction, to develop an artificial womb. However, we found no evidence of WEF providing funding for such research.
Moreover, we further found that the WEF does not possess the authority to dictate laws and policies to governments worldwide. WEF is a non-governmental organization without legal status to exercise sovereign state functions. However, the organization can still influence policymakers by shaping their views.
What kind of response the claim garnered?
The WEF often faces unfounded accusations. The article in question was shared on Twitter by Jim Fergusson, a former Parliamentary candidate with the Brexit Party Barnsley. His tweet gained significant attention, with 177.8K views, 1,839 retweets, 245 quotes, 2,705 likes, and 232 bookmarks till we last checked. In response to Jim Fergusson's tweet on WEF banned natural conception, social media users had mixed reactions. Some believed his tweet and supported the claims made in the article, while others expressed doubt and skepticism about the validity of those claims. Some of such social media posts are given below:
There are instances where social media posts claim that WEF is planning to add vaccines to the water supply, and THIP Media debunked the same.
Disclaimer: Medical Science is an ever evolving field. We strive to keep this page updated. In case you notice any discrepancy in the content, please inform us at [email protected]. You can futher read our Correction Policy here. Never disregard professional medical advice or delay seeking medical treatment because of something you have read on or accessed through this website or it's social media channels. Read our Full Disclaimer Here for further information.