Quick Take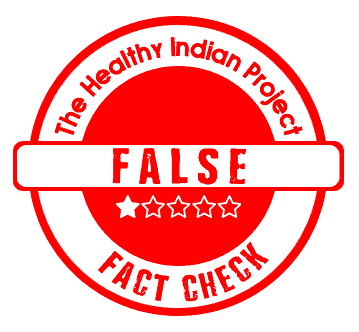 After the U.S. The Food and Drug Administration (FDA) released the confidential information available in its Biological License Application, several media users have claimed that the document contains a long list of adverse side effects of Pfizer's covid vaccine that makes the vaccine dangerous to consume. We fact-checked and found the claim to be False.
The Claim
FDA released a document titled, "CUMULATIVE ANALYSIS OF POST-AUTHORIZATION ADVERSE EVENT REPORTS OF PF-07302048 (BNT162B2) RECEIVED THROUGH 28-FEB-2021".
In response to the report, a Twitter user wrote, "It's official, Pfizer's covid vaccines are the most dangerous products humans can ever consume. According to Pfizer itself, there are more than 1200 side effects that have been reported by those who consumed the vaccines and have been acknowledged by Pfizer".
Another Twitter post containing a video on the 'list of adverse events of special interests' has gathered more than 11k views.
A Facebook user wrote, "Some of the Pfizer documents that were to be sealed until 2097 were released today. Starting on page 30 of the document, you will find 8 pages of adverse effects from the vaccine. You cannot have informed consent if they hide information that assists you in making an informed decision".
Similar claims are circulating on Facebook attracting attention of social media users.
Fact Check
Does the Pfizer safety document concerning its COVID-19 vaccine confirm suspected side effects to the shot?
It does not seem so. There is no evidence to confirm that Pfizer's safety document has released a list of suspected adverse events specific only to Pfizer's COVID-19 vaccine.
The Healthy Indian Project (THIP) has already discussed that Pfizer's safety document does not confirm the vaccine is unsafe for use in detail.
Also, the available literature confirms that Pfizer's safety document was a part of the confidential Biological License Application released by the FDA Center for Biologics Evaluation and Research in response to a request for transparency under the Freedom of Information Act (FOIA) by the group of public health and medical professionals.
Besides this, Pfizer's safety document was compiled using the U.S. Vaccine Adverse Event Reporting System (VAERS), the UK's Yellow Card Reporting Scheme and the EU's EudraVigilance database. These websites recommend anyone and everyone to report an event. Due to this, their data can only be used for observing an event and not to infer a causal relationship between events. 
Such websites are 'an early warning system' that only help with understanding the correlation between the suspected side effects and the vaccine but not establish a causal relationship.
Reports like Pfizer's safety document helps with understanding the possibility of an adverse event occurring due to an underlying disease, medical history or some other unknown factors.
As of now, the available literature only suggests that the benefits of covid vaccines outweighs the probable risks.
Disclaimer: Medical Science is an ever evolving field. We strive to keep this page updated. In case you notice any discrepancy in the content, please inform us at [email protected]. You can futher read our Correction Policy here. Never disregard professional medical advice or delay seeking medical treatment because of something you have read on or accessed through this website or it's social media channels. Read our Full Disclaimer Here for further information.