Quick Take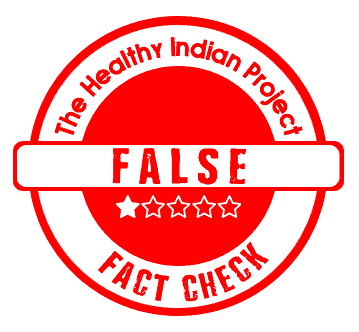 A social media post claims that COVID-19 vaccine contains a living species of hydra that can infect humans. We fact-checked and found that the claim is false.
The Claim
The claim originated from interviews given by a lady who identified herself as Dr. Carrie Madej. Dr. Madej claimed that she has checked the vaccine samples under microscope and could spot live organisms with tentacles. The interview can be seen here.
This has given rise to multiple social media memes that reads, "Hi. My name is hydra vulgaris. I am in the vaccine." Such a post can be seen here and a screenshot is given below.
Fact Check
What is Hydra Vulgaris?
Hydra Vulgaris is living creature that lives in fresh water. It is a a small animal freshwater hydroid with length from 10 mm to 30 mm and width about 1 mm.
Can COVID-19 vaccine contain hydra vulgaris?
No. It is not possible to have a live organism measuring 10mm inside a vaccine. The various he sterility steps taken to prepare and administer a vaccine will ensure that it cannot contain any living parasite.
In addition, the vaccines have been tested by authorities of multiple countries. A hydra polyp which can easily be identified under a microscope would have been identified easily by any medical institution so far.
Moreover, the vaccine ingredients for every manufacturer are well documented and verified. There is no record of any live organism present in any of the vaccines.
What could have Dr. Madej seen?
Majority of the scientists have written off Dr. Madej's claim about seeing a hydra polyp under microscope. Matthias Eberl, professor of translational immunology at the University of Cardiff, told Reuters that what Dr. Madej could have seen was contamination that often "look like things like fabric fibers, cotton fibers or house dust,"
Disclaimer: Medical Science is an ever evolving field. We strive to keep this page updated. In case you notice any discrepancy in the content, please inform us at [email protected]. You can futher read our Correction Policy here. Never disregard professional medical advice or delay seeking medical treatment because of something you have read on or accessed through this website or it's social media channels. Read our Full Disclaimer Here for further information.