Quick Take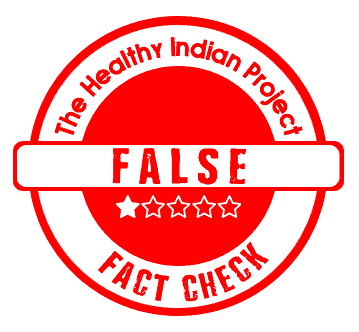 In response to the report released by the Argentina National Administration of Drugs, Foods and Medical Devices (ANMAT), multiple social media users have claimed that the AstraZeneca Covid-19 vaccine has graphene. We fact-checked and found the claim to be False.
The Claim
A viral video on a media website claims, "ARGENTINE GOVERNMENT AGENCY ADMITS COVID VACCINES CONTAIN GRAPHENE OXIDE".
"ANMAT, Argentinian institution equivalent to the FDA, has apparently confirmed that vaccines contain graphene" claims a social media user.
Another social media user writes, "ANMAT confirms that AstraZeneca's Covid 19 vaccine contains graphene. The confirmation of graphene as a component of the vaccine was made by Dr. Patricia Inés Aprea, Director of Evaluation and Control of the ANMAT, and was made public by the lawyer Miguel Iannolfi".The archived video and posts can be seen here, here and here. The screenshots of posts are attached down-below:
Fact Check
Does the Argentina AstraZeneca Covid-19 vaccine have graphene?
No. The AstraZeneca Covid-19 vaccine does not contain graphene. The U.K. Medicines & Healthcare products Regulatory Agency (MHRA) website shows the contents of the Argentina AstraZeneca Covid-19 vaccine, which does not have graphene.
The confusion arises from the report IF-2021-120912800-APN-DECBR#ANMAT released by ANMAT had a typo error in point 4 that says 'Graphene is found within its components'. However, it must say 'Graphene is NOT found within its components'. The archived screenshot of the Spanish-language report can be seen here.
Although the correction was made in the report, ANMAT has clarified the issue on the website. The clarification can be seen here.
Is graphene harmful to the human body?
Not really. There is scant scientific data available that suggest graphene is harmful to humans. Research has shown that graphene has dose-dependent toxicity. It is because the effects change when the dose of graphene changes.
On the contrary, graphene as a nanoparticle can be a potential tool for vaccine delivery in the future. A study also shows that graphene can be useful to prepare 'personal protective equipment kits, disinfectants, rapid and cost-effective diagnostics and therapeutics against the infection'.
Disclaimer: Medical Science is an ever evolving field. We strive to keep this page updated. In case you notice any discrepancy in the content, please inform us at [email protected]. You can futher read our Correction Policy here. Never disregard professional medical advice or delay seeking medical treatment because of something you have read on or accessed through this website or it's social media channels. Read our Full Disclaimer Here for further information.