Quick Take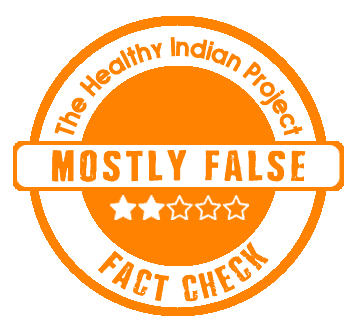 A social media post claims Fireball whisky contains an antifreeze called propylene glycol. We fact-checked and found the claim to be Mostly False.
The Claim
A Twitter post claims 'Fireball Whiskey recalled-contains propylene glycol used in Antifreeze. Does TN Fire contain propylene glycol? Hope not. @JD_SingleBarrel'.
Fact Check
What is propylene glycol?
Propylene glycol is a synthetic chemical widely used by the chemical, pharmaceutical and food industry as an antifreeze.
The Centers for Disease Control and Prevention (CDC) website states 'The Food and Drug Administration (FDA) has classified propylene glycol as "generally recognized as safe," which means that it is acceptable for use in flavorings, drugs, and cosmetics, and as a direct food additive. According to the World Health Organization, the acceptable dietary intake of propylene glycol is 25 mg of propylene glycol for every kilogram (kg) of body weight.'
At the same time CDC website also states 'Propylene glycol is generally considered to be a safe chemical, and is not routinely tested for, unless specific exposure, such as to a medicine or cosmetic, can be linked with the observed bad symptoms. Since propylene glycol breaks down very quickly in the body, it is very difficult to detect.'
Does Fireball whiskey contain propylene glycol?
It does not seem so. The Fireball whisky website states that their products do not contain propylene glycol or antifreeze and that the drink is 100% safe to consume. 
A fact check done by Snopes revealed that the Fireball whisky was recalled from the market in 2014 because some Scandinavian state agencies wanted to determine whether Fireball whisky met local regulations on propylene glycol content. However, the decision was not made because Fireball whiskey contains antifreeze. Also, this website claims that the 'products sold in the EU are only allowed to contain max 0.1g/kg of the substance, in the USA the limit is 5 grams per kilo'.
On the contrary, we found a 2021 research which studied the sudden increase in the cases of lactic acidosis among people who consumed Fireball whisky. This research claimed that 'Fireball Cinnamon Whisky is a mixture of Canadian whisky, cinnamon flavoring, and sweeteners that contains propylene glycol'. In 2014, some European countries reported that Fireball contained amounts of propylene glycol that exceeded the European Union limitations of 1g/kg. The US Food and Drug Administration allows about 50 g/kg of propylene glycol in foods. Although it is reported that Fireball has not contained propylene glycol in any of its products since 2018, the association with severe lactic acidosis needs further research.
This research has concluded that severe lactic acidosis can occur after drinking liquor containing propylene glycol and suggests more studies to confirm propylene glycol toxicity post liquor consumption.
THIP MEDIA TAKE: Even though the Fireball website confirms no propylene glycol in the drink, there is not enough credible published evidence that can confirm the same. Hence, the claim remains mostly false until proven otherwise. 
Disclaimer: Medical Science is an ever evolving field. We strive to keep this page updated. In case you notice any discrepancy in the content, please inform us at [email protected]. You can futher read our Correction Policy here. Never disregard professional medical advice or delay seeking medical treatment because of something you have read on or accessed through this website or it's social media channels. Read our Full Disclaimer Here for further information.