Quick Take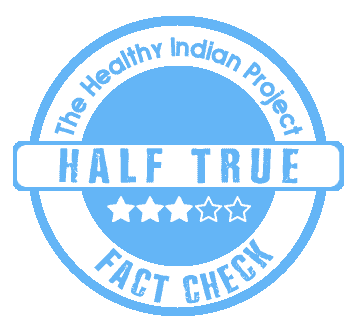 A social media post claims eating apples helps fight asthma. We fact-checked and found the claim to be Half True.
The Claim
A Twitter post listed the benefits of apples. In the third point, it claimed apple 'Help fight asthma'.
Fact Check
What is asthma?
Asthma is a disease of the respiratory tract that narrows and swells the airway with extra mucus. Such a condition makes breathing difficult supported by a wheezing sound when people air out. Besides this, people with the condition also suffer from excessive coughing and shortness of breath.
We asked Pulmonologist Dr Muhammed Anas, NMC HealthCare, if asthma can be cured completely. To this, he said "It is highly unlikely that asthma can be cured completely. It is a lifelong disease which can only be controlled with medicines and a healthy lifestyle. Once fully controlled, people can stop medicines and continue to control asthma with lifestyle changes. But anytime in life if people get exposed to their triggers again, asthma can come back for which medicines will be required again. Triggering factors can be allergens like climate change or pollution and others".
Does eating apples fight asthma?
It does not seem so. The scant evidence only suggests eating apples fight asthma but does not confirm the same. While some papers suggested apple juice is better for asthma, others rejected this claim.
We further researched the chemical composition of apples that might make them a favourable dietary option against asthma. As a result, we found a study that shows apples have phytochemicals like flavonoids and antioxidants that may reduce the symptoms of asthma.
We researched more to find a paper that shows flavonoids have anti-inflammatory, antioxidant, anti-allergic and immune-modulating effects. Another paper showed antioxidants can affect the development of asthma and impairment of pulmonary function. Both the studies seem to suggest that eating apples may reduce the severity of symptoms to make it easy for people to deal with asthma. However, these studies do not provide confirmatory outcomes. Also, we do not know how many apples we need to eat to meet the exact dosage of phytochemicals and antioxidants required to fight against asthma.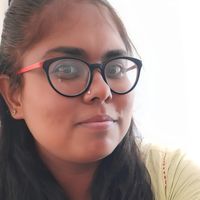 Dt. Kamna Tank says "Fruits and vegetables can be helpful against asthma because the ingredients have nutrients, antioxidant, anti-allergic and anti-inflammatory properties. Adding fruits and vegetables to your diet can reduce inflammation and "Free Radicals" that stop cell damage. However, eating apples or any kind of fruit cannot cure asthma completely but may reduce the risk".
The Healthy Indian Project (THIP Media) has previously discussed that apple seeds might be harmful to humans if crushed or chewed. Besides this, an article by the Harvard School of Public Health shows that pesticides remain on the apple skin and can permeate into the flesh. So, washing and peeling apples may prevent people from consuming pesticides.
We further asked Dr Anas to explain if diet can cure asthma. To this, he said "It is unlikely that diet can cure asthma. As people can be allergic to certain food items, it is better to know your food triggers and avoid them completely. It is crucial to not believe that diet can cure asthma as it can delay the required line of treatment. In India, asthma is treated as per the global GINA guidelines."
Disclaimer: Medical Science is an ever evolving field. We strive to keep this page updated. In case you notice any discrepancy in the content, please inform us at [email protected]. You can futher read our Correction Policy here. Never disregard professional medical advice or delay seeking medical treatment because of something you have read on or accessed through this website or it's social media channels. Read our Full Disclaimer Here for further information.