Quick Take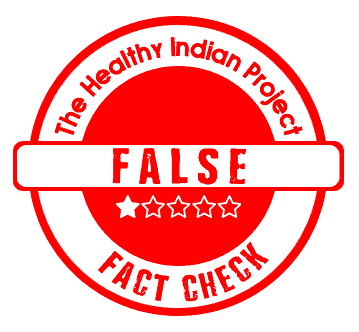 In a video on a social media platform, a woman claims, "The spike proteins generated by the body in response to the Covid-19 vaccines make people a ticking time bomb for cancer, blood clots, and other ailments." We fact-checked and found this claim to be False.
The Claim
In a clip taken from the Board of Education meeting in New Hanover County, North Carolina, on January 04, 2022, a woman, identifying herself as Morgan Wallace, addresses the education board says about people being vaccinated against Covid: "You have now loaded your body with millions of spike proteins, and you are a ticking time bomb for cancer, blood clots and whatever kind of ailment may come up in your body."
Fact-Check
What is a spike protein?
Spike protein is a protein on the surface of the SARS-CoV-2 virus (the virus which causes Covid-19). It helps the virus enter cells and is also one of the ways the human body's immune cells recognize a virus and attack it.
The Covid-19 vaccines work by giving the body instructions on making the spike protein. If the person is later infected, their immune system can generate a response that attacks the virus (via the spike protein) faster and more effectively.
Can the Covid vaccine make people prone to cancer, blood clots, and other ailments?
No. The Centers for Disease Control and Prevention (CDC) states, 'COVID-19 vaccines are safe and effective. COVID-19 vaccines were evaluated in tens of thousands of participants in clinical trials. The vaccines met the Food and Drug Administration's (FDA) rigorous scientific standards for safety, effectiveness, and manufacturing quality needed to support emergency use authorization (EUA).'
Similarly, the Medicines and Healthcare products Regulations Agency in the UK has not found any evidence to suggest a link between the Covid vaccines and cancer.
THIP has already factchecked that no evidence suggests that the Covid-19 vaccine can cause cancer.
THIP has already explained the link between Covid-Vaccines and blood clots.
Till now, there is no substantial proof to showcase that the Covid vaccine makes people prone to cancer, blood clots, and other ailments. Hence, Covid-vaccines are definitely not making you a ticking time bomb. Therefore, the claim remains false until proven otherwise.

THIP Media has already debunked several claims regarding the safety of Covid vaccines.
Disclaimer: Medical Science is an ever evolving field. We strive to keep this page updated. In case you notice any discrepancy in the content, please inform us at [email protected]. You can futher read our Correction Policy here. Never disregard professional medical advice or delay seeking medical treatment because of something you have read on or accessed through this website or it's social media channels. Read our Full Disclaimer Here for further information.