Quick Take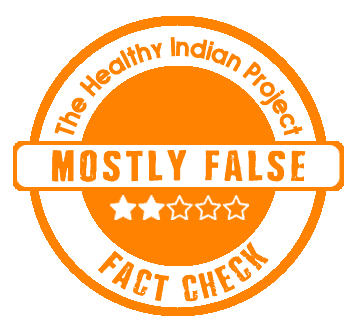 Several social media users have claimed that Covid vaccine damages fertility. We fact-checked and found the claim to be Mostly False.
The Claim
Referring to the recent Dr. Anthony Fauci's statement on Covid vaccine inducing menstrual irregularities, a Twitter user wrote 'The significant and dramatic changes in menstrual patterns occurring after #COVID19 vaccines should not be marginalised. It is indicative of major adverse effects on women of reproductive age'.
Another Twitter user wrote 'the issue of menstrual changes and potential fertility concerns after millions of women were forced to take #vaccine under mandates and now it's too late.
Not only do vaccines fail to protect against infection, but also have uncertain long-term #sideeffects. Not safe. Not effective'.
Fact Check
Does Covid vaccine damage female fertility?
Not exactly. No credible published evidence confirms that the Covid vaccine adversely affects fertility. Some research papers suggest the Covid vaccine can alter menstrual cycle. This evidence also suggests that the changes in the menstrual cycle induced by the Covid vaccine are temporary. As per a study, 'The International Federation of Gynecology and Obstetrics classifies a variation in cycle length as normal if less than 8 days'.
Research published in the ScienceAdvances concluded 'We found that increased/breakthrough bleeding was significantly associated with age, systemic vaccine side effects (fever and/or fatigue), history of pregnancy or birth, and ethnicity. Generally, changes to menstrual bleeding are not uncommon or dangerous, yet attention to these experiences is necessary to build trust in medicine'.
Another referred National Institutes of Health article concluded 'change appears to decrease in subsequent cycles, indicating that the menstrual changes likely are temporary'.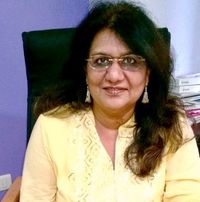 Our expert Dr Anita Gupta, Gynecologist and Associate Director at Fortis La Femme, New Delhi, confirms that, "Covid vaccine does not alter Menstrual cycle permanently."
We also searched for evidence to understand whether vaccines for other medical conditions besides Covid can alter the menstrual cycle. In response, we found a study that showed vaccination against human papillomavirus (HPV) can alter the menstrual cycle.
How vaccines alter the menstrual cycle?
Through our research, we found the exact mechanism is not clearly known. However, we found a few papers that suggest the menstrual cycle can get affected by immune activation/response against external stimuli that affect the lining of the uterus. But external stimuli can also arise due to factors like stress, lifestyle, birth control pills, uterine polyps or fibroids, endometriosis, pelvic inflammatory disease, polycystic ovary syndrome, premature ovarian insufficiency, uterine/cervical cancer, hormonal changes, complications during pregnancy and medications like steroids or anticoagulant drugs.
THIP MEDIA has also previously shown that the Covid vaccine does not permanently damage male fertility.
THIP MEDIA TAKE: Although available published evidence suggests that changes to the menstrual cycle after vaccination are temporary, robust research is needed to assess the possible adverse reaction. The claim should not be used to spread false information on Covid vaccines that can harm the chance of future pregnancy. Hence, the claim is mostly false until proven otherwise.
Disclaimer: Medical Science is an ever evolving field. We strive to keep this page updated. In case you notice any discrepancy in the content, please inform us at [email protected]. You can futher read our Correction Policy here. Never disregard professional medical advice or delay seeking medical treatment because of something you have read on or accessed through this website or it's social media channels. Read our Full Disclaimer Here for further information.