Quick Take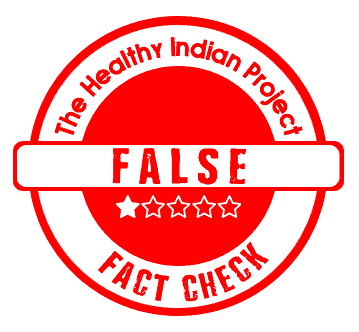 A post on social media says 'Covid -19 vaccine weakens people's immune systems, like immunotherapy'. We fact checked and found this to be false.
The Claim
A British funeral director, John O'Looney, claims in a video, "So, they've had the jabs (Covid Vaccines) maybe six to eight months ago and it's been eating away at their immune system – and now they're struggling to fight off things like the common cold."
He further adds "(Like cancer patients on chemotherapy,) they've got no immune system – a basic common cold or flu can kill them. And this is what we're seeing now in these jab recipients up and down the country." The social media post can be found here and a screenshot is attached below.
Fact Check
Do Covid vaccine components harm you?
No. The Centers for Disease Control and Prevention states that "Exact vaccine ingredients vary by manufacturer. Pfizer-BioNTech and Moderna COVID-19 vaccines also contain messenger RNA (mRNA) and the Johnson & Johnson/Janssen COVID-19 vaccine contains a harmless version of a virus unrelated to the virus that causes COVID-19. These give instructions to cells in your body to create an immune response. This response helps protect you from getting sick with COVID-19 in the future.
After the body produces an immune response, it discards all the vaccine ingredients just as it would discard any information that cells no longer need. This process is a part of normal body functioning."
Can the Covid-19 Vaccines alter your immune system?
No. There is no scientific evidence that suggests that vaccines alter or weaken immunity systems. Rather, vaccines have received support from the scientific communities across the world for their ability to prevent diseases.
Dr. Paul Offit from the Vaccine Education Center, in a video for The Children's Hospital of Philadelphia, states that, "The way these vaccines work is just a fragment of messenger RNA, which we have in our cells all the time. Because of the messenger RNA, the vaccine enters your cells and then essentially is translated to a protein, in this case the SARS-CoV-2 spike protein, which sits on the surface of the cell. So, the cell makes this spike protein. While the cell is making the spike proteins, it's making a variety of other proteins using messenger RNA, none of which affect the immune system negatively; none of which sort of downregulate the immune system; none of which cause a perturbation of the immune system."
Therefore, there is no reason to believe that the SARS-CoV-2 vaccines would weaken your immune system. And there's certainly no evidence that it does that. Rather it strengthens the immune system as they give you antibodies against this virus. Hence, the claim is false.
Disclaimer: Medical Science is an ever evolving field. We strive to keep this page updated. In case you notice any discrepancy in the content, please inform us at [email protected]. You can futher read our Correction Policy here. Never disregard professional medical advice or delay seeking medical treatment because of something you have read on or accessed through this website or it's social media channels. Read our Full Disclaimer Here for further information.