Quick Take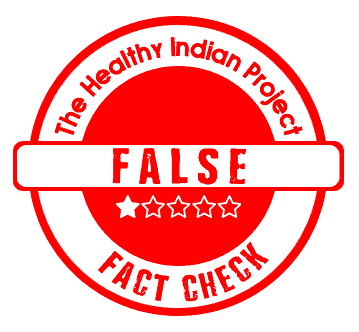 After the news of Bruce Willis diagnosed with aphasia spread like a wildfire, several social media users have referred to a (2021) published case study to claim covid-19 vaccine causes aphasia. We fact-checked and found the claim to be False.
The Claim
The BrainHemorrhages Journal of Elsevier published an (2021) case study titled, "Aphasia seven days after second dose of an mRNA-based SARS-CoV-2 vaccine".
Referring to this case study along with the Bruce Willis diagnosis, a Twitter user wrote, "I love Bruce Willis.. The VACCINE did this to one of the greatest actors of all time!!! Heartbreaking!!! Wasn't heard to find Asphasia came from this.. Google it and the c19 vaccine! Hope you're able to beat this Bruce, like every bad guy in every movie!".
Similar Twitter posts have been shared by several social media users.
Fact Check
What is aphasia?
Aphasia is a language disorder that impairs the ability to understand or produce speech due to brain damage. During our secondary search, we could not find enough literature that can confirm aphasia as a risk factor of covid.
We found a (2021) paper titled "COVID-19 and Aphasia" published in the Current Neurology and Neuroscience Reports of NaturePublishingGroup. This paper clearly states, "There are now growing reports with evidence of neurological and dysexecutive syndromes subsequent to interference of brain functions in acute patients with COVID-19, leading to variable aphasia-like symptoms. COVID-19 affected chronic Persons with Aphasia (PWA) more in terms of disrupted communication and daily routines, worsened psychosocial well-being, and difficulties getting aphasia services that adequately addressed their needs.
However, this paper also confirmed, "we cannot confirm a causal relationship between the severity of COVID-19 (and therefore the respiratory and neurological symptoms) and aphasia".
Can covid vaccine cause aphasia?
Not enough evidence. The case study shared by several social media users discusses only one 52-year-old male patient who developed "sudden-onset reading difficulty and aphasia" seven days after the second dose of mRNA covid vaccine. The case study nowhere mentioned the condition as a result of the covid vaccine. The case study clearly states that the patient's aphasia was cured "almost completely within a few days".
The available literature suggests that aphasia after Covid vaccines may occur because of many reasons where they should affect the neuronal structures. In the case study, it was intracerebral bleeding.
A few studies suggest that covid or vaccine followed by brain damage may affect the language to cause aphasia.
Besides this, there is also no update from the U.S. Vaccine Adverse Event Reporting System (VAERS) website to confirm any unusual cases of aphasia following covid vaccination.
Conclusively, there is no rise in the covid vaccine-induced cases of aphasia as claimed by several social media users.
Disclaimer: Medical Science is an ever evolving field. We strive to keep this page updated. In case you notice any discrepancy in the content, please inform us at [email protected]. You can futher read our Correction Policy here. Never disregard professional medical advice or delay seeking medical treatment because of something you have read on or accessed through this website or it's social media channels. Read our Full Disclaimer Here for further information.