Quick Take
A social media post claims that papaya can kill parasites. We fact-checked and found this claim to be Mostly False.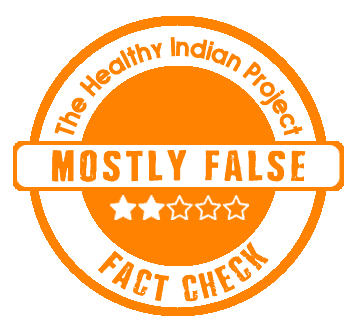 The Claim
A Pinterest post titled "Papaya kills parasites" reads, "Using papaya to kill parasites in the body has been used for centuries. Papaya contains a very high concentration of papain, an enzyme that can naturally eliminate intestinal parasites. Papaya also has other compounds that help to expel toxins."
Fact Check
Does the consumption of papaya kill parasites?
Not exactly. There is a lack of scientific evidence to prove that consuming papaya can kill parasites. Papaya is scientifically known as Carica papaya, and its seeds have proven antihelminthic and anti-amoebic activities. Its consumption can be used as a strategy against intestinal parasitosis. However, the research itself states that it is desirable to conduct more extensive and large-scale intervention studies to compare the efficacy of C. papaya with that of standard antiparasitic preparations. Similarly, research states that latex from papaya is rich in bioactive compounds, especially papain, which may help to control parasitic diseases.
However, there is little evidence that supports that papaya seeds and not papaya fruit can help in treating intestinal parasites. A randomized control trial found that papaya seeds can significantly reduce worms.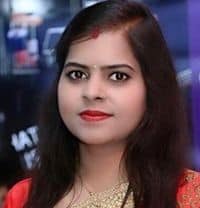 Dt. Priyanka further elaborates on this by stating, "Not papaya, its the papaya seeds which have some potential effect in killing intestinal parasites. However, it should not be taken for a longer duration as it may also lead to side effects, such as a reduction in sperm motility in males, which is essential for fertility."
Another research concluded that the fatty acids identified in the seed extracts of C. papaya (from ripe fruit) could reduce the number of parasites from both parasite stages, blood trypomastigote and amastigote (intracellular stage).
It is important to note that these studies are limited in scope and cannot be extended to general usage without conducting randomized, controlled, prospective trials with larger sample sizes. Therefore, it is essential to determine the efficacy and safety of papaya seeds for human consumption.
Why should one not seek self-treating parasites?
It is risky and potentially harmful to attempt self-treatment for parasitic infections. These infections can cause various symptoms, including abdominal pain, diarrhea, vomiting, and fatigue, which can be severe and debilitating. The appropriate treatment for parasitic infections can vary depending on the specific parasite and the severity of the infection.
If left untreated, parasites can result in serious health complications such as malnutrition, dehydration, and even death. Furthermore, certain treatments for parasitic infections necessitate prescription medication, which should only be obtained through a doctor who can properly diagnose and monitor the condition. Therefore, seeking medical attention is crucial if one suspects having a parasitic infection and should refrain from self-treatment.
Disclaimer: Medical Science is an ever evolving field. We strive to keep this page updated. In case you notice any discrepancy in the content, please inform us at [email protected]. You can futher read our Correction Policy here. Never disregard professional medical advice or delay seeking medical treatment because of something you have read on or accessed through this website or it's social media channels. Read our Full Disclaimer Here for further information.