Quick Take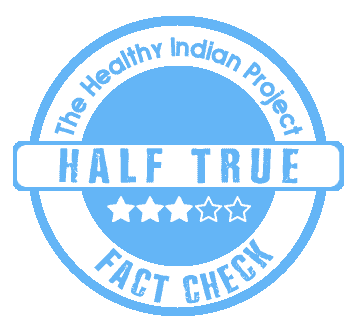 A social media post claims that coffee prevents Alzheimer's disease. We fact-checked and found the claim to be half-true.
The Claim
A social media post claims, "𝐂𝐨𝐟𝐟𝐞𝐞 𝐝𝐫𝐢𝐧𝐤𝐢𝐧𝐠 𝐢𝐬 𝐚𝐧 𝐚𝐫𝐭, 𝐣𝐮𝐬𝐭 𝐥𝐢𝐤𝐞 𝐰𝐢𝐧𝐞 𝐝𝐫𝐢𝐧𝐤𝐢𝐧𝐠. Coffee has an array of health benefits. Caffeine — protects against heart failure, stroke and Parkinson's disease, wards off Alzheimer's disease and prevents skin and prostate cancer (decaffeinated coffee is not as effective though). So it's a pretty safe indulgence as long as you keep it in check. Drink only what you need and keep it below 3 cups/300 mg of caffeine daily. And if it's organic coffee even better."
Fact Check
What is Alzheimer's disease?
Alzheimer's disease is a deadly brain disease that degrades thinking and reasoning skills to affect memory. The condition makes it difficult for people to strike up a conversation.
As the condition worsens, people often find themselves unable to coordinate their five senses to think, reason and remember better. Such a situation can withdraw people from their social life. An isolated person may experience loneliness or low self-esteem that further aggravates the condition making it tough to treat Alzheimer's disease.
What causes Alzheimer's disease?
The exact cause of Alzheimer's disease is not known which makes the condition incurable. The Alzheimer's Association website has shown that the disease can occur due to genetics, lifestyle and environmental risk factors. The commonly known risk factors are age, family history, heredity, head injury, etc.
Another study suggests, "diabetes, midlife hypertension and obesity, smoking, depression, cognitive inactivity, and low educational attainment" are also potential risk factors of Alzheimer's disease.
Can coffee prevent Alzheimer's disease?
Half true. We could not find a definitive answer to this question. Several studies have shown that coffee intake may protect against Alzheimer's disease, and an increased consumption may slow down cognitive decline by reducing plaque formation in the brain. The available evidence suggests that caffeine in coffee increases certain stimulating factors in the body to reduce plaque formation.
We searched more about the benefits of coffee and found a study published in (2010) that clearly notes, "Caffeine has well-known short-term stimulating effects on the central nervous system, but the long-term impacts on cognition have been less clear."
Also, the limited available research that studied the effect of coffee on Alzheimer's disease were either done on animals or were observational literature reviews. The Alzheimer's Association website has shown that participants selected in a few studies do not help with establishing if coffee prevents Alzheimer's disease. This website also suggested that excessive caffeine consumption can cause lack of sleep which can make someone with the condition give up coffee.
We also found a study that shows, "In the CAIDE study, coffee drinking of 3–5 cups per day at midlife was associated with a decreased risk of dementia/Alzheimer's disease by about 65% at late-life". This study again claims, "coffee drinking may be associated with a decreased risk of dementia/AD".
To understand more about the daily coffee intake, we asked Dr Eileen Canday, Head Of Department – Nutrition and Dietetics, Sir HN Reliance Foundation Hospital, Mumbai to share her opinion on possible side effects of drinking too much coffee. In response, Dr. Canday informed, "The daily coffee intake to prevent Alzheimer's disease is not known. But, what we know is that an extremely high daily intake of coffee may decrease sound and restorative sleep, especially in elderly. Larger amounts of consumption may lead to anxiety, nervousness, jitteriness and may also cause loose stools. Heavy coffee drinkers may experience psychological and physical withdrawal symptoms on days when deprived of coffee for several hours".
Thus, it can be said that more human trials are needed to evaluate whether coffee intake could be incorporated as a modifiable lifestyle factor in the diet that can delay the onset of Alzheimer's disease.
Disclaimer: Medical Science is an ever evolving field. We strive to keep this page updated. In case you notice any discrepancy in the content, please inform us at [email protected]. You can futher read our Correction Policy here. Never disregard professional medical advice or delay seeking medical treatment because of something you have read on or accessed through this website or it's social media channels. Read our Full Disclaimer Here for further information.