Quick Take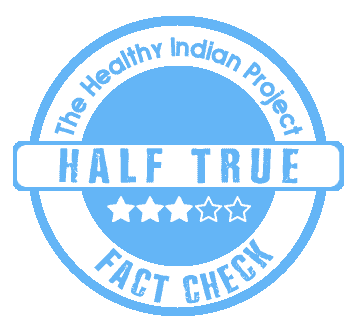 A social media post claims that eating ghee in roti strengthens bones and ends hair loss. We fact-checked and found the claim to be Half True. 
The Claim
An Instagram post that has gathered 2,123 likes till now claims, "Did you know. Eating ghee in roti daily strengthens your bones and also ends the problem of hair loss" written with an image of ghee and roti.
The screenshot of the post is available down-below:
Fact Check
Can roti strengthen bones and end hair loss?
Half true. The available scant evidence suggests that roti may strengthen bones and end hair loss. But the Instagram post does not suggest roti made from which grains can prove the claim to be true.
Limited studies published online suggest wheat has certain compounds that can increase calcium absorption by the body. Moreover, whole wheat grains may also increase bifidobacteria and lactobacillus to improve bone health.
However, a (2017) study suggests, "A single whole grain cannot provide wholesome nourishment. Grains differ in their nutritional composition; some are stronger in one nutrient and others in different nutrients. Different grains can be selected based on their protein, dietary fibre and mineral composition and combined to produce flours to get more wholesome and balanced food". 
Also, a (2017) study suggests that the wheat bran fibre supplement or atta does not have any effect on bone loss. 
Likewise, there is no credible research paper that confirms roti can reduce hair fall. Various studies are available online that have shown whole grains to have important nutrients like niacin, antioxidants, carbohydrates, protein, Vitamin E, B complex, thiamine, riboflavin and others. So, we can only speculate roti made of whole grains to have healing benefits for hair.
Can ghee strengthen bones and end hair loss?
To a certain extent. Various studies available online have shown that ghee contains essential nutrients like antioxidants, saturated fatty acids and Vitamin A, D, E, K and others that can strengthen bones and joints. Likewise, various studies have shown that ghee may contain essential nutrients that can reduce hair fall. A study has also shown that ghee can keep serum lipids in check to reduce hair fall. 
But these papers do not establish that ghee can end hair fall or reduce the bone loss occurring due to all reasons irrespective of nutritional deficiency.
Do doctors recommend ghee in roti to strengthen bones and end hair loss?
Half true. It is not necessary that eating ghee in roti will strengthen bones and reduce hair fall. Ghee in roti can be a part of a healthy diet for some people when hair loss or bone damage is due to unhealthy eating habits. For other reasons, doctors often conduct a full-checkup or recommend specific tests to rule out probable reasons of hair or bone damage besides diet.
Studies published online have shown that ghee and wheat must be consumed in moderation or even not suitable for all people as both can cause obesity. Likewise, a (2016) study has shown that ghee has 60-70% saturated fat that may harm people with high bad cholesterol. Also, few studies have questioned the process of making ghee at a high temperature. These studies have shown that such a process can oxidise cholesterol to induce heart disease.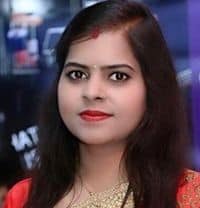 Nutritionist, Dr. Priyanka, says, "A positive effect of ghee on roti depends on the cause of weak bones and hair fall. Since Vitamin D helps in the formation of hair follicles, many times people may experience hair fall due to the deficiency of Vitamin D. Vitamin D also helps in the absorption of calcium and we all know that calcium is an essential mineral for strengthening bone mass. So, if someone is deficient in Vitamin D, they may also suffer from bone loss. Clarified butter or ghee helps in the absorption of fat soluble vitamins like Vitamin D, but this may not be sufficient to manage Vitamin D deficiency. You definitely need an extra supplement of vitamin D like Fish oil to fulfil its deficiency. Also, the Instagram post does not suggest which grains roti should be made from. As ragi is one of the richest sources of calcium, it would be advisable to eat Roti made with Ragi flour to strengthen bone density".
Disclaimer: Medical Science is an ever evolving field. We strive to keep this page updated. In case you notice any discrepancy in the content, please inform us at [email protected]. You can futher read our Correction Policy here. Never disregard professional medical advice or delay seeking medical treatment because of something you have read on or accessed through this website or it's social media channels. Read our Full Disclaimer Here for further information.