Quick Take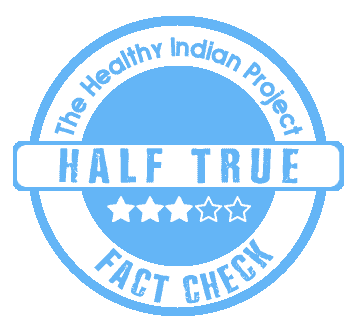 A social media post has claimed that almonds being high in salicin and magnesium, are equivalent to aspirin against headache or even migraine. We fact-checked and found the claim to be half true.
The Claim
A social media post claims, "HEADACHE REMEDY. Eat 10-12 almonds, the equivalent of two aspirins, for a migraine headache". This post further claims, "Almonds contain a natural pain-killing agent called salicin. Salicin is an anti-inflammatory agent that is produced from the Willow bark. This agent is also contained in over the counter pain killers like aspirin. In addition, almonds contain high level of magnesium, and this helps to relax muscles and minimize nerve excitability and therefore it also helps to reduce headaches due to stress and anxiety. Almonds can be eaten in any way, raw or they can be soaked overnight, They can be added to meals or in-between meals. Eat a handful of almonds between meals, approximately 10-12 almonds should be eaten daily for relieving and preventing headaches".
The screenshot of the post is given below:
Fact Check
How does aspirin work against headaches?
Aspirin is a synthetic analgesic, antipyretic and Non-Steroidal Anti-Inflammatory Drug that blocks prostaglandin released by the damaged tissues. Prostaglandins cause inflammation and induce the sensation of pain.
A (2001) study has shown that aspirin is an acetylated salicylate belonging to a group called salicylates that inhibits the production of prostaglandin by targeting the cyclooxygenase (COX)-1 or -2 activity to relieve moderate headaches.
While another study shows that excessive use of salicylates may increase headaches.
How do almonds work against headaches?
A study has shown that almonds also contain salicylates. As salicin is naturally-occurring salicylate, it is believed that almonds can cure headaches or even migraine completely.
Various studies published in the past have also shown that almonds are effective against headaches. Even a (2019) study published in BiomedCentral analysed the relationship between diet and headache to suggest that diet has a positive effect on headache and migraine. But none of these papers explains the mechanism through which diet reduces migraine. Hence, further research is needed to establish that almonds can cure headaches or migraine completely.
Can we replace aspirin with almonds?
Not exactly. No scientific evidence confirms that almonds can replace aspirin. From the available literature online and hyperlinked above, we can only conclude that avoiding trigger foods and eating a healthy diet can reduce the frequency of migraine attacks. However, prescription-based medication is essential to get immediate relief from headaches.
Dr Sujata Chakravarti, Consultant-General Medicine, Hiranandani Hospital, Vashi-A Fortis Network Hospital, says, "Almonds are healthy because they are high in protein and fats. Also, almonds provide small amounts of Iron, Calcium, Phosphorus, Vitamin A, B Complex, and E. But, none of these components is capable of curing or relieving headaches. While aspirin and other Non-Steroid Anti-Inflammatory Drugs (NSAIDs) inhibit the activity of the enzyme called Cyclooxygenase (COX) that forms Prostaglandins (PGs) to provide immediate relief from inflammation, swelling, pain and fever".
Dr Saurabh Gaba, Associate Consultant, Internal Medicine, Paras Hospitals, Panchkula, says, "The claim that almonds can replace aspirin in curing some health conditions is a myth. Though almonds are considered as healthy food, there is no scientific evidence that can prove their use as a remedy in headache or specifically migraine".
Disclaimer: Medical Science is an ever evolving field. We strive to keep this page updated. In case you notice any discrepancy in the content, please inform us at [email protected]. You can futher read our Correction Policy here. Never disregard professional medical advice or delay seeking medical treatment because of something you have read on or accessed through this website or it's social media channels. Read our Full Disclaimer Here for further information.