Quick Take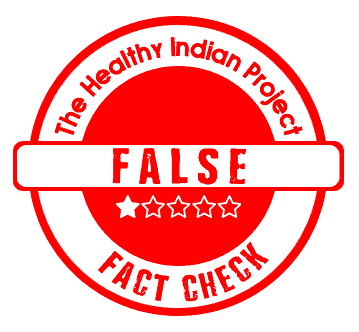 Multiple social media posts suggest a human body can only bear up to 45 del (unit) of pain where women bear up to 57 del at the time of delivery. We fact-checked and found the claim to be False.
The Claim
A Facebook post claims 'A human body can bear only up to 45 del (unit) of pain. Yet at time of giving birth, a mother feels up to 57 del (unit) of pain. This is similar to 20 bones getting fractured at a time'. Similar posts are available on Facebook and Twitter.
Fact Check
Do women bear 57 del (unit) pain at the time of delivery?
No evidence suggests women bear 57 del (unit) pain at the time of delivery. While researching the topic, we found no unit with the name 'del' to measure pain. A research paper showed the unit of measuring pain is 'dol' which is measured using a dolorimeter. This research paper has shown that the maximum dols women can experience during pregnancy is 10.5 which is way too less than the numbers mentioned in the Instagram post.
The Harvard Medical School has developed a 10-point pain scale to analyse the severity of pain. 0 means no pain whereas 10 means extreme pain. This scale is often used by doctors and other healthcare professionals to document and monitor the extent of pain and prescribe treatment accordingly. However, even this method does not seem efficient enough because the extent of pain can be at different rates on the same value.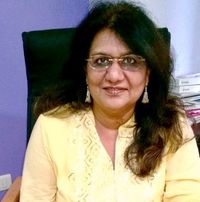 We asked Dr. Anita Gupta, Gynecologist and Associate Director at Fortis La Femme, New Delhi how pain during delivery is measured in India. To this, she said "Pain in pregnancy and labour is measured by cardiotocograph in millimetres of mercury. Usually a contraction in labour is 40-60 mmHg which gradually increases in intensity".
How painful is childbirth?
Pain during delivery is highly subjective as every birth experience is different. Pain is often inconsistent during the labour process because of breaks between contractions or while pushing. Pain seems to increase after water breaks or during labour. This increase in the intensity of pain occurs when the duration of break shortens with time.
But this intensity of pain experienced by each woman is different. We have now evidence that shows pain is not only an isolated physical sensation, rather, it is affected by fear, mood, memories, personality and other factors like the duration and overall experience of delivery.
Dr. Anita Gupta further adds, "This pain feeling can be reduced by epidural analgesia but intensity of labour pain cannot be reduced to enable a smooth labour and delivery. Also, if childbirth is done at home and there is no equipment to measure the baby's heart beat then at times the baby may be delivered in a not too good condition."
Dr. Gupta's quote has also highlighted the fact that women do not always undergo normal delivery. Women with c-section do not experience the same extent of pain like those with normal delivery.
THIP MEDIA TAKE: No evidence suggests women bear 57 del (unit) pain at the time of delivery. The unit of measuring pain is 'dol' not 'del' and labour pain is measured using cardiotocograph in millimetres of mercury in Indian settings.
Disclaimer: Medical Science is an ever evolving field. We strive to keep this page updated. In case you notice any discrepancy in the content, please inform us at [email protected]. You can futher read our Correction Policy here. Never disregard professional medical advice or delay seeking medical treatment because of something you have read on or accessed through this website or it's social media channels. Read our Full Disclaimer Here for further information.