Are home remedies effective for teeth whitening?
No. Home remedies are gaining popularity as a result of the tooth sensitivity brought on by professional teeth whitening procedures. If the two low-pH ingredients, such as tomato pulp and lemon juice, are used too frequently, the enamel, or the tooth's outer layer, can erode. Therefore, you shouldn't use these at-home teeth-whitening techniques without first consulting your dentist.

Quick Take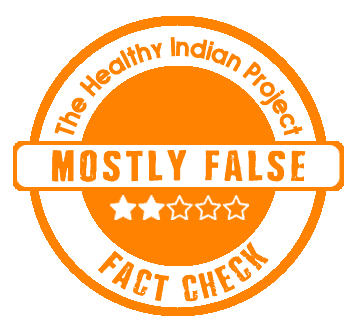 A Facebook post asserts that tomato pulp and lemon juice are powerful teeth-whitening agents. We researched the assertion and discovered that it is Mostly False.
The Claim
According to a Facebook post with the title "Our Pure Tips," toothpaste, tomato pulp, and lemon juice work well to naturally whiten teeth in two minutes.
Fact Check
What motivates people to have their teeth whitened?
One's confidence is increased and doors to social interaction are opened by having whiter teeth. Aesthetic dentistry is employed to address this unpleasant problem, and this includes tooth whitening. The majority of people who get teeth whitening are those who want whiter teeth, have age-related changes, or chromogenic stains from smoking, drinking coffee, or even tea. On the other hand, not everyone should whiten their teeth. The procedure should be avoided in young kids, teenagers, individuals with severe tetracycline and fluorosis staining, people on medication, people with high blood pressure, cancer, or hormonal disorders, expectant and nursing mothers.
Is it possible to whiten teeth using tomato pulp and lemon juice together?
No, there isn't any conclusive evidence to support the use of the combination for teeth whitening. Tomatoes, however, are brimming with numerous health benefits for the body. This is caused by lycopene, the red pigment that gives tomatoes their colour. The pigment is what gives it its high level of antioxidant characteristics. Consuming tomatoes is also linked to a lower risk of heart disease, cancer, and other diseases. However, tomatoes are high in vitamin C, which applied in excess may be harmful to the teeth.
Additionally, when tomato pulp is combined with a potent edible bleach and antioxidant, such as lemon juice, the two low-pH ingredients working together might erode the tooth enamel. It is important to emphasize that the enamel on your teeth does not regrow. Therefore, regularly applying tomato pulp and lemon juice to the teeth would weaken them and make them more susceptible to dental caries.
When we checked with Dr. Pooja Bhardwaj (BDS) about the claim, she responded that, "According to research, tomato pulp has a pH range of 4.0–4.6, while lemon juice has a pH range of 2–3. The resulting pH will be acidic, which is yet another warning sign for teeth because it may damage the enamel and make them more sensitive. A capable dentist can offer a sufficient selection of teeth-whitening options with little risk."
Does professional teeth whitening make teeth sensitive?
Yes, there is a possibility. In-office teeth whitening is an efficient procedure that can remove years' worth of dental stains and reveal a more youthful, vibrant smile. To completely rejuvenate and restore the smile, restorative dentistry procedures can be combined with teeth whitening. Although teeth whitening is safe, some patients may experience a brief increase in tooth sensitivity following the procedure.
After teeth whitening, tooth sensitivity is a possible side effect that is typically brought on by the bleaching agent used to whiten teeth. This solution can dissolve minerals from the enamel, causing the teeth to temporarily become porous and exposing tiny tubules inside the teeth. These tiny passageways, known as dentinal tubules, connect the teeth's outer surfaces to their centres, which contain the dental nerves. Dental sensitivity will increase when dentinal tubules are exposed. Following teeth whitening, minerals usually replenish on the teeth, and tooth sensitivity usually goes away once the minerals are restored.
THIP MEDIA TAKE: We conclude that home remedies have become popular due to the tooth sensitivity brought on by professional teeth whitening procedures. However, using the two low-pH ingredients, such as tomato pulp and lemon juice, too frequently can erode the enamel, or the outer tooth covering. As a result, the claim is mostly false.
Disclaimer: Medical Science is an ever evolving field. We strive to keep this page updated. In case you notice any discrepancy in the content, please inform us at [email protected]. You can futher read our Correction Policy here. Never disregard professional medical advice or delay seeking medical treatment because of something you have read on or accessed through this website or it's social media channels. Read our Full Disclaimer Here for further information.